EVEN with odds are stacked against Perikatan Nasional (PN) in its quest to wrest control of Penang from Pakatan Harapan (PH) in the Aug 12 state poll, what is seemingly impossible can become possible on condition the former must firstly be able 'to gun down' all Malay-majority seats in the mainland.
Secondly, the opposition coalition is also banking its hope on some vote swing from perhaps some disgruntled DAP supporters following the latest row over its candidate line-up to maybe vote in favour for its non-Malay/Muslim ally Gerakan which will vie for 19 of the 40-seat Penang state assembly (PAS will contest 10 seats and Bersatu 11 seats).
This coupled with rumours of many Chinese electorate staying indoors for the outcome of the six state polls will not have bearing on who controls Putrajaya as well as the splendid green wave magic during the 15th General Election (GE15) could be the basis for PN chairman Tan Sri Muhyiddin Yassin to rage the psych war of PN able to win a simple majority of 20 seats in the state.
"I was present there (Penang island) and met some Chinese residents with most of them expressing support for PN. That's what was expressed to me in coffee shops and in public places … that seems to be what everyone wants at the moment," caretaker Perlis menteri besar Mohd Shukri Ramli was quoted as saying in HarakahDaily.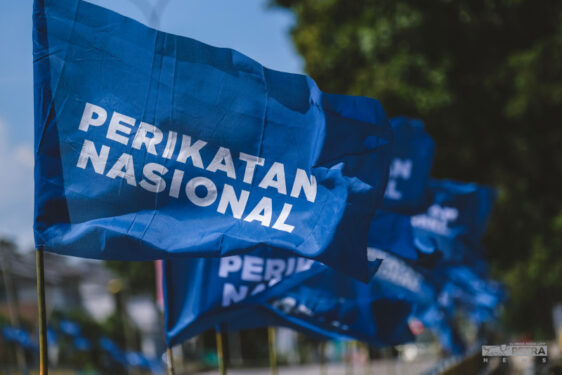 "I observe that the wave of the people has not subsided but is increasing, and I am confident that with what is seen in Penang, Selangor and Kedah, PN will win in the upcoming six state polls."
The Perlis PAS commissioner further stressed that he is confident of PN springing a surprise in Penang and Selangor.
"Penang island is seeing a wave of uprising among young people while internal squabble in PH and Barisan Nasional (BN) will also add to PN's advantage," he pointed out, adding that the wave in Negri Sembilan is likely "to happen quietly like in Perlis during the GE15 last November".
"This is very much a calm before the storm situation. Selangor, on the other hand, is experiencing a much greater wave. God willing, there will be a change," he added. – July 28, 2023