STARTING out as a clarion call demanding for justice for then deposed deputy prime minister (DPM) Datuk Seri Anwar Ibrahim almost a quarter of century ago, the calls of Reformasi has morphed into a movement calling for greater social justice and equality with the added focus on stamping out endemic corruption within the ruling powers.
This call culminated in 2013 when Anwar was able to do the seemingly impossible by toppling Barisan Nasional (BN) as the de facto ruling party when he led the then Pakatan Rakyat (PR) coalition (a predecessor to Pakatan Harapan) to victory at the polls that year.
Mainstream media attributed this shift in power to a 'Chinese tsunami', broadly accrediting non-Malay voters as kingmakers. The anti-corruption issue was high on the agenda with the perception that many of these voters were fed up with decades of institutionalised corruption becoming the BN's calling card.
A lot has changed since then with Anwar installed as PMX and leads a unity government that is supposed to be an antidote to years of perceived rampant corruption. Has anything really changed or is it just a different cabinet but same old modus operandi?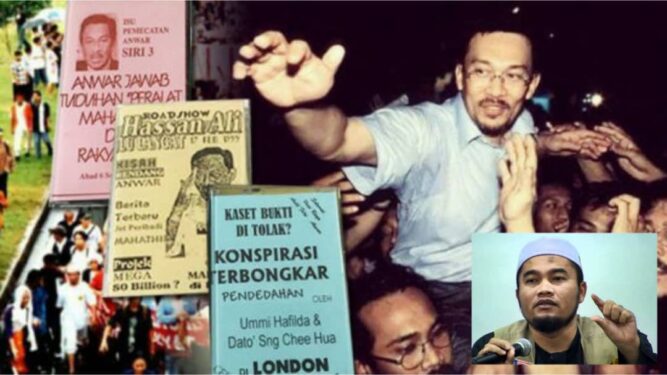 This is what Selangor Perikatan Nasional's (PN) secretary Dr Afif Bahardin seems to be suggesting. Hitting the campaign trail in the run up to Saturday's (Sept 9) Pulai parliamentary by-election, Afif openly chided non-Malay voters for supporting a government that has seemingly reneged on its anti-corruption agenda by asking if this is what non-Malay voters wanted.
Non-Malays must boycott PH-BN
"I want to tell the non-Malays, the Malays have rejected the corrupt (perasuah). To the non-Malays, are you willing to let the country be ruled by a corrupt regime? Are you willing to jeopardise the future of our children?" he asked during a recent ceramah in Kempas.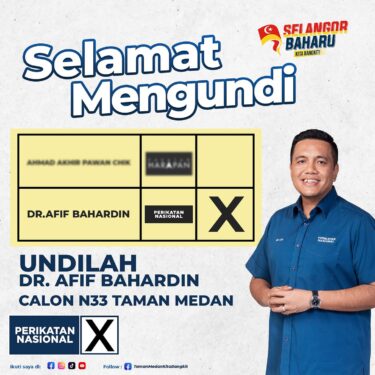 He was referring to DPM and UMNO president Datuk Seri Ahmad Zahid Hamidi to be accorded a discharge not amounting to acquittal (DNAA) by the Kuala Lumpur High Court. Zahid was charged on 47 counts of money laundering, criminal breach of trust, corruption and others of the money belonging to Yayasan Akalbudi.
Afif also chided the DAP for being silent on the matter though DAP – the party with the most MPs in the government – has since urged outgoing Attorney-General (AG) Tan Sri Idrus Harun (retiring tomorrow, Sept 6) to explain why the prosecutors withdrew their case against Zahid.
Afif does make a very fair point in asking these uncomfortable questions. The decision to not pursue the case against Zahid has all the hallmarks of the previous administration's use and abuse of the judicial process, regularly manifesting itself in selective prosecution.
The coming days before a vital by-election is certainly not ideal for Anwar who must now be seen to be serious in his attempts to curb abuse of power and other corrupt practices. Supporters hoping for a sea change in attitude – especially towards corruption – may desert the unity government that it sees as nothing but a continuation of bad old habits.
But can PN really capitalise on the mood swing brought about by the controversial high court ruling? Having painted itself as a champion of Malay rights and interests, non-Malay voters may be hesitant to back PN at a time when they already feel marginalised in mainstream politics.
This Saturday's by-election could well see voters – regardless of ethnicity – send Anwar a loud and clear message that they will not tolerate corruption and abuse of the process to protect the well-connected.
It is crunch time for PMX and his Reformasi movement to walk the walk, not just talk the talk. – Sept 5, 2023