WHILE it is a well-known fact that the chips are down on Sapura Energy Bhd, there is no denial that Sapura has created tremendous value within the oil & gas (O&G) ecosystem as it is one of the very few global O&G market players that offers a full spectrum of services.
The integrated global O&G outfit was in the news recently when the Corporate Debt Restructuring Committee (CDRC) under the purview of Bank Negara Malaysia (BNM) accepted its application for assistance to mediate the group's debt restructuring negotiations with its multi-currency financiers.
However, as in any rescue effort of a corporation, the important thing to look at is the company's operational capability and not just the finances, according to home-grown think tank Datametrics Research and Information Sdn Bhd (DARE).
"As far as the O&G global outlook is concerned, it is a blue sky all over again with oil prices trading well above the US$100/barrel mark just about a few weeks ago," DARE's founder and managing director Pankaj Kumar pointed out.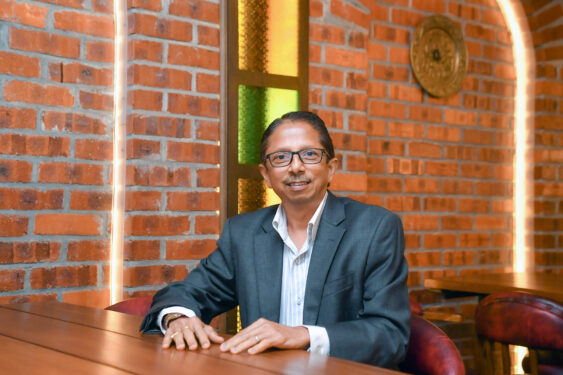 "Hence, the global outlook is positive given that Sapura possesses the capability and capacity to take on new jobs and contracts on condition it can fix its balance sheet and working capital needs."
Based on the company's latest available quarterly reports, Sapura has some RM10.7 bil of borrowings and just some RM500 mil in cash, deposits and bank balances as of end-April 2022.
At the current juncture, the group's balance sheet is severely strained with total equity of just RM159 mil as it has more than RM13 bil in accumulated losses sitting in its books.
Moreover, Sapura's finances are not only tight but they are unsustainable as operating cash flow based on its 1Q FY1/2023 report card was not even able to cover 60% of its financial cost while profit for the quarter itself was boosted by forex gains.
"For one, while debts have been brought down to just about RM10 bil from RM18 bil via the RM4 bil rights issue exercise as well as the sale of assets, very little of the cash raised was available for working capital needs," observed Pankaj, who has more than 20 years of experience in investment research, fund management and corporate strategy.
"While Sapura has maintained its obligations to financial institutions, the group found itself cash-strapped as it was unable to sustain itself to pay vendors which led to project delays, losses, and a longer cash conversion cycle."
While the CDRC can help the company to address its current debt level as well as restructure the company's obligations, Pankaj stressed that Sapura is in dire need of cash infusion to turn the tables around, address its working capital needs as well as continue building a positive global presence.
"The payback may be long term and mistakes have been made (in the past) but its contribution to the national objective to build more multinational, Malaysian-born companies should not be under-estimated," insisted Pankaj.
As for Permodalan Nasional Bhd (PNB) which is Sapura's major shareholder with a 40% stake, Pankaj urged the strategic national asset to play a more decisive role in spearheading the group's direction – both financially as well as strategically – by taking in to account its past track record.
"There is (also) a positive side to what Sapura brings to Malaysia and Malaysians as it has not only a high workforce – paid wages over RM1.4 bil a year – but it also has a vendor ecosystem comprising some 3,000 of them to which Sapura owes a substantial sum, too," he opined.
"While Sapura's latest turnover may not reflect its full potential, it has contributed more than RM90 bil to the national economy over the last five years and remains one of the key umbrellas for the vendor ecosystem, of which 65% are local with RM6.8 bil worth of contracts awarded."
At the close of Friday's (Sept 23) trading, Sapura was unchanged at 4 sen with 70.37 million shares traded, thus valuing the company at RM639 mil. – Sept 26, 2022