THE whole country probably would have guessed it right who the biggest loser is from Monday's (Oct 10) dissolution of Parliament even as caretaker Prime Minister Datuk Seri Ismail Sabri Yaakob resorted to pin the blame on the Perikatan Nasional (PN) coalition for making the 15th General Election (GE15) a reality.
However, the Bera MP's blame shifting game that the latter's "inappropriate" letter to Istana Negara has sparked a political turmoil that only warrants the calling of a snap poll did not rest well with PN chairman Tan Sri Muhyiddin Yassin – and understandably so.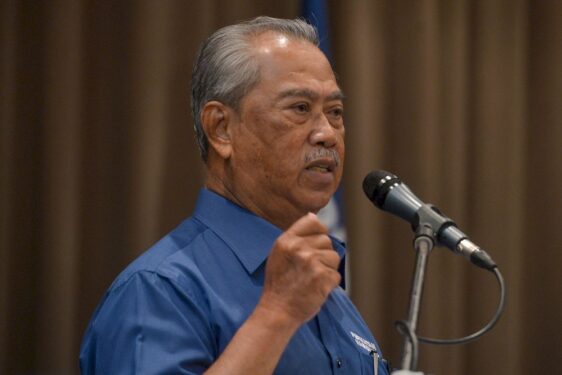 In an almost instantaneous reaction, Muhyiddin who was Ismail Sabri's predecessor reasoned that the UMNO vice-president has only resorted to finger pointing after the backlash UMNO received from the people who were upset the election was called during the flood season.
Muhyiddin further justified that PN had only asked if it was possible that the election was not held at this time as such was the view of majority Malaysians.
"This (blame) is because they are facing severe attack and anger from the public at large. You have to blame yourself. You have to bear the burden of the people who are unhappy," Muhyiddin was cited by The Star as saying. "We are just being responsible in looking after people's well-being."
In all fairness, Ismail Sabri has to take responsibility for his action 'in coaxing' the Yang di-Pertuan Agong to consent to the dissolution of Parliament even when the situation was in his favour to use his prerogative as PM by not to adhering to UMNO's so-called 'selfish' desire to have GE15 held before end-2022 – by hook or by crook.
All of a sudden – and not surprising so – he appears to be the biggest loser for he has beaten Muhyiddin by three months (14 months vs 17 months) to be the country's shortest-serving PM although he had brushed aside on Sunday (Oct 9) the issue of loss of confidence in his leadership despite the damning letter by the PN ministers.
To rub more salt to the wound, he now has to bear the 'gargantuan task' of addressing the Agong's "disappointment" over current political conditions leading to the dissolution of Parliament – as per the decision of the UMNO supreme council on Monday night (Oct 10) – according to UMNO vice-president Datuk Seri Mohamed Khaled Nordin.
In a statement yesterday (Oct 11), Ismail Sabri has claimed that the letter issued by 12 PN MPs who objected to the GE15 being held this year was one of the reasons leading him to seek the Yang di-Pertuan Agong's consent to dissolve the Parliament.
"The dissolution is to prevent the outbreak of disharmony in the government administration," he pointed out, stressing that the letter had eroded the spirit of solidarity within the PN coalition which consisted of Bersatu, PAS, Gerakan and Barisan Nasional (BN).
He also said that the move to send the letter to the palace was akin to the ministers turning their back on an administration approved by the King. – Oct 12, 2022