VETERAN journalist and blogger Datuk A. Kadir Jasin has posted an interesting question on his Facebook page on the skills needed to tame the tiger:
Surely, nobody can underestimate the prowess of the Islamist party which won 49 seats during last November's 15th General Election (GE15) (DAP coming in a distant second with 40 seats), only for its feat to further improve at UMNO's expense in the Aug 12's six state polls when it clinched 105 seats from a total 127 that it contested (success rate of 83%).
Below are some interesting viewpoints expressed by netizens with Kadir offering his counterviews:
Liang YI Yin: You cannot tame any tiger, Sir … They are territorial predator by nature, often associate with dictatorship type of leadership (lust for domination and ultimate control). And I wish to share a quote relevant to "taming" a growing political power by John F. Kennedy (the 35th US president who was assassinated on Nov 22, 1963): "Those who foolishly sought power by riding the back of the tiger ended up inside".
Kadir Jasin: It seems that some people can (see main pic).
— 0 —
Norhasiyati Taharin: Anwar Ibrahim (Prime Minister Datuk Seri Anwar Ibrahim) has no skill to tame PAS … 😁
Wan Kadir: Anwar Ibrahim should befriend Tuan Ibrahim (PAS deputy president Datuk Seri Tuan Ibrahim Tuan Man).
Norhasiyati Taharin: But they both have very distinct characters … I know them both. 😄
Kadir Jasin: At least he (Anwar) tried. But sadly, familiarity with PAS had bred contempt for him. PAS is very contemptuous of him.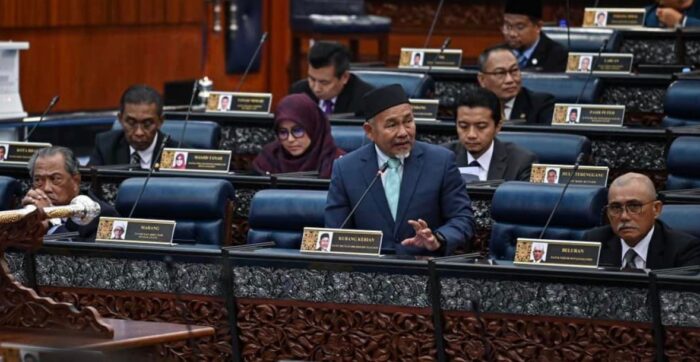 — 0 —
Samad Rahim: Do you know who gave BN (Barisan Nasional) its name? Do you know who gave BN its symbol?? It's PAS. This question was posed by Tun Hanif (former inspector general of police Tun Haniff Omar) during his meeting with retired senior police officers at the Lake Club. I happened to be there.
Kadir Jasin: Interesting.
Anh Chao: History has it that Malay parties can never be good bedfellows; they will fight for dominance and power even though they are able to forge conditional bond with non-Malay parties.
In the 1970s, we have UMNO and PAS but they were never a coalition; in the 1980s, we have splinter Berjasa, S46 (Semangat 46), UMNO and PAS fighting each other in their respective domain up until 2010s; Bersatu, UMNO, PAS, Amanah were never in unity.
What tells you that in the 2020s they can form a permanent coalition? Can see some cracks already in the Bersatu-PAS union fighting for the same electorate with PAS being dominant with their extreme campaigns.
Muafakat National (MN), too, was shred after a temporary effort in unity. Let's see how others will try to click when the roads ahead are up a slippery slope.
— 0 —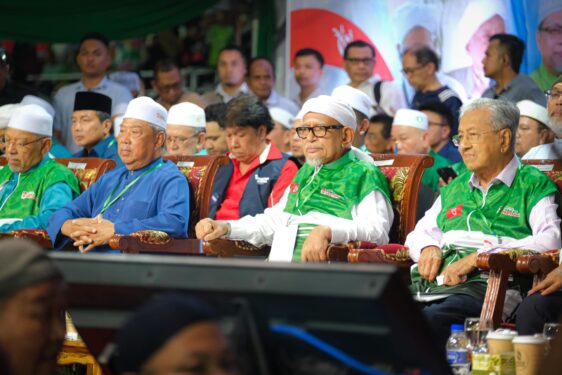 Wan Izzuddin Sulaiman: The problem is there are many tigers to be tamed and each one is reigning mighty in different hills. You tame one, the other one turns wild until you are able to bring all of them to the circus …
Kadir Jasin: Well, that's the challenge for the voters and others politicians who want to be partners with PAS.
— 0 —
Dhaanik Arwin Lal: The then vigorous Mahathir (Tun Dr Mahathir Mohamad) hunt her (PAS) down easily using Memali (the Memali incident on Nov 19, 1985) and he has done (that) again now as ringmaster to tame her (PAS) as circus tiger … perhaps Memali 2.0? 😀
Kadir Jasin: The hunter and the hunted are getting together? Interesting. – Sept 3, 2023