CARETAKER prime minister Datuk Seri Ismail Sabri Yaakob has turned down the challenge by Opposition leader Datuk Seri Anwar Ibrahim to have a debate between political parties' prime ministerial candidates.
Speaking at a press conference in Bukit Aman today (Oct 25), the incumbent Bera MP said such debates were not a culture in the country's politics and therefore, would bring no benefits.
"First of all, it is not our culture to have debates. We have never done this, and it doesn't do any good. Even if we do debate, [Anwar] will only use the time to mention his manifesto and make 'bulan dan bintang' (the moon and the stars) promises (to voters) … so no need," he said.
Ismail Sabri's response came following Anwar's proposal on Oct 20 to have the prime ministerial candidates from the three main coalitions clashing in the 15th general election (GE15) engage in a debate session ahead of polling day.
The Pakatan Harapan (PH) chairman said the debate should focus on policy-related matters and not be filled with accusations and insults against each other, adding that a public debate is necessary for the people to gauge for themselves the arguments forward and decide for the country's future.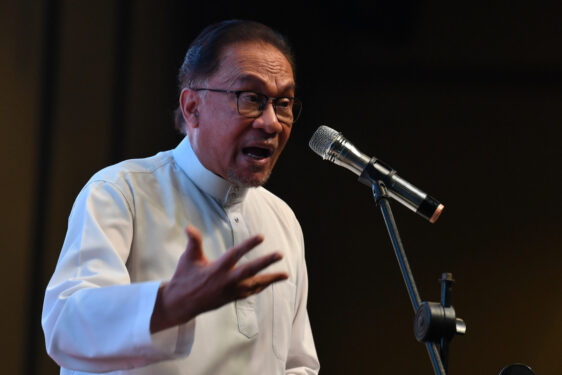 On this matter, Ismail Sabri further noted that UMNO and Barisan Nasional (BN) would win the upcoming GE15 based on the rakyat's trust in them to lead the country.
Besides, he added, all candidates are now busy with campaigning in their respective constituencies.
"I think there is no need to have GE15 debates. We are busy in our respective constituencies. We are busy campaigning," he said.
PH has named Anwar as the prime ministerial candidate for GE15 while Perikatan Nasional (PN) and BN have nominated Tan Sri Muhyiddin Yassin and Ismail Sabri, respectively. – Oct 25, 2022
Main photo credit: Bernama