HIS body and soul have practically no presence in Malaysia ever since he fled the country eight years ago – with Macau pin-pointed as his latest whereabouts – yet the RM15 mil mansion of fugitive financier Low Taek Jho a.k.a. Jho Low in Tanjung Bungah Park, Penang is still kept in kempt condition.
Neighbours said two maids and a driver are still looking after the three-storey bungalow and various cars after the family moved out, reported The Star which further cited sources as saying that the workers are still been paid their wages by the family's office in Penang.
While Jho Low who is deemed as the 1MDB (1Malaysia Development Bhd) fraud mastermind after having embezzled US$4.5 bil from the sovereign wealth fund has been on the run since 2015, his parents Tan Sri Low Hock Peng, and Puan Sri Goh Gaik Ewe left Malaysia following the downfall of the Najib administration in May 2018.
Recall that in 2019, deputy public prosecutor Syafinas Shabudin ordered the house seized and submitted a forfeiture application to take control of the property.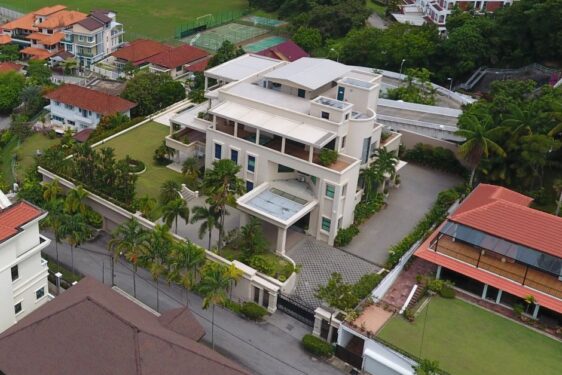 However, two years later, the High Court found the property which is registered under Goh's name had no links to unlawful activities. The 30,000 sq ft house, built on two plots of land measuring over 20,000 sq ft, was constructed in 1990.
Many lay Malaysians are left baffled as to why the relevant authorities do not embark on tracking the money trail of the Low's family business to locate the whereabouts of Jho Low, his father and even his mother who is said to be the rightful owner of the property.
After all, apart from Jho Low who is still on the International Criminal Police Organisation's (Interpol) Red Notice, both his father and mother have also been named by Bukit Aman as persons of interest in the 1MDB investigations.
Another intriguing question could be why the Lows are so keen to keep the property in a tip-top condition when they could have opted to dispose of the prime location property to recoup some of their investments or even to profit from its sale.
One likelihood is that both Jho Low and his father had on May 26 failed to set aside a court order obtained by 1MDB and its subsidiary Global Diversified Investment Company Ltd (formerly known as 1MDB Global Investments Ltd) to freeze the duo's assets in Malaysia worth a total of US$1.431 bil (about RM6.28 bil).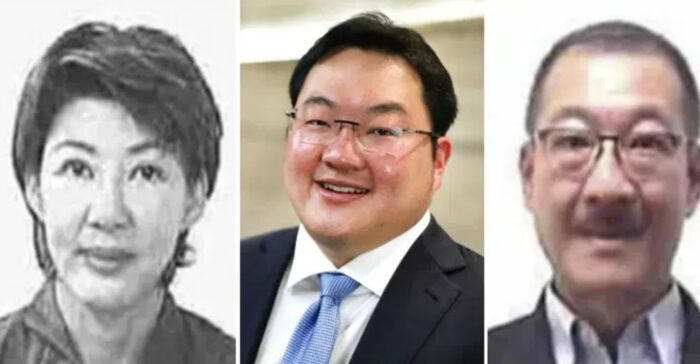 Earlier on March 16, 1MDB and Global Diversified had obtained an ex parte Mareva injunction from the High Court which prevents Jho Low from disposing his US$1.03 bil (RM4.52 bil) assets while his father also faces a similar injunction involving US$401.5 mil (RM1.76 bil).
The injunction also capped Low and Hock Peng's monthly expenditure to no more than RM20,000 a month each for living and legal expenses.
On May 7, 2021, 1MDB and its four subsidiaries, namely Global Diversified, 1MDB Energy Holdings Ltd, 1MDB Energy Ltd and 1MDB Energy (Langat) Ltd filed among others, a US$3.78 bil (RM16 bil) lawsuit against Low, his father, his mother, sister May Lin, younger brother Taek Szen and associate Eric Tan Kim Loong.
Another likelihood could be that of sentimental value or perhaps Jho Low harbours hope to make the property his retirement home one day when his entire 1MDB ordeal is over. – June 2, 2023