IN THREE days' time (Nov 24), Malaysia's 10th Prime Minister (PMX) Datuk Seri Anwar Ibrahim will clock his first anniversary or 20% of his term in office (assuming that there is no repeat of any untoward conspiracy to overthrow the government of the day).
With all the political and socio-economic challenges faced by the unity government in recent times, the key question now is whether it is justified for Malaysians – whether they voted for him or otherwise – to demand the fruits of reforms from him within the short spell of 365 days.
At a glance, given the depth of the rot that Malaysia has endured over the span of 66 years since Merdeka, the task is humongous. It took Indonesia 25 years after the collapse of President Suharto's government before they see the country moving ahead.
Such is the length of time that Anwar has waited to become Malaysia's PM. Do we dare to therefore expect anyone – be it Anwar or any other PM – to deliver the outcome within just one year? Dream on!
Sure, the initial excitement is over, and people have come to grip with reality. It is not surprising that people start to doubt if Anwar can deliver his reforms, especially given the narrative of the propagated propelled by his enemies. Politics is after all a game of perception and psychological warfare.
A recent HarakahDaily article highlighted that PAS will be producing a report card for the Madani government. Most Malaysians would not give credence to PAS' own report card but to the Islamist party's leadership, this is an essential tool to keep its supporters in the PAS fold.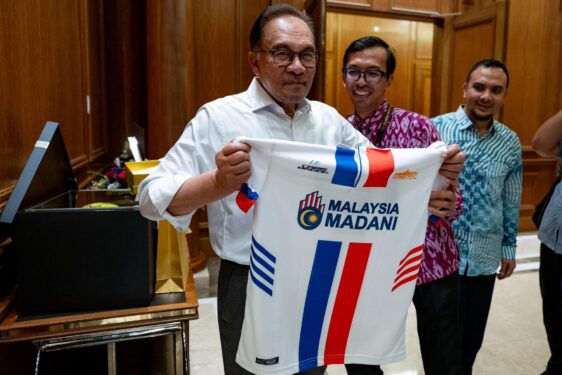 Most people are aware that no reforms can happen from PAS – not even with the previous administration under former premiers Tun Dr Mahathir Mohamad, Tan Sri Muhyiddin Yassin and Datuk Seri Ismail Sabri Yaakob.
Nobody ever said that Anwar is perfect but for anyone to expect him to be flawless is like lifting him beyond his human self. FocusM has highlighted in the past that Malaysians should never idolise any leader, including Anwar.
Yet the patience of the raykat appears to be wearing thin by the day when the Madani government has only been around in Putrajaya for a year.
Isn't it simply too much to judge the performance of Anwar or any of his cabinet ministers within the span of one year? Nevertheless, it is a good thing for the rakyat to continue piling pressure on the Madani government to ensure that Anwar and his ministers deliver what is expected of them as per their election manifesto than to keep changing government.
 Observation
Netizens are aware that all along, Anwar has experienced great resistance on his way to Putrajaya. He was "an American spy, an agent working for the International Monetary Fund (IMF), a spy working for China, Russia and even Israel".
Any topic that can split the people has been used to divide the people – America vs China, Russia vs Ukraine, Israel vs Hamas and numerous race-related issues.
Just because Anwar managed to raise over RM81 mil from corporate donors for the Humanitarian Trust Fund for the People of Palestine (AAKRP) or to get Universiti Tenaga Nasional (UNITEN) to offer scholarships to deserving Palestinians, this has been used to further create dissatisfaction among the non-Muslims against the Madani government.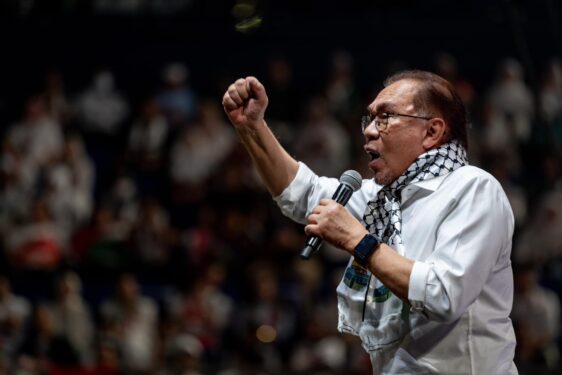 The Israel-Hamas conflict has, in fact, been played up to the maximum because both warring factions engage professional propagandists to achieve their own agenda. If Malaysians are not careful, it is easy to be drawn into the Israel-Hamas conflict unknowingly.
Anwar should be fully aware of this split for this can cost him dearly in terms of losing support from the Chinese, Indian and Borneo community who have been backing him for the past one year.
Being a pious Muslim since his younger days, it is understandable that he has his personal convictions but as the PM for all Malaysians, he should realise that this is a potential time bomb.
Malaysia should maintain its posture as a non-aligned movement (NAM) country, willing to provide humanitarian aids to both sides or even to play the role of a peacemaker by calling for a ceasefire between the warring factions.
If Anwar is not careful with his actions, his supporters may turn against him. If blood brothers within the same family can split over mere political disagreements, expect greater disaster once Malaysians are divided.
Meanwhile, netizens have to be more discerning especially when they are on social media platforms where the propagandists are most active. – Nov 21, 2023
Main pic credit: Newswav