ONE Menteri Besar (MB) who recently caught the attention of many netizens is none other than the great grandson of Datuk Onn Jaafar, UMNO's founding father.
Datuk Onn Hafiz Ghazi, 44 (main pic, pointing index finger), who appears to be a no nonsense politician is always on the ground to solve some of the perennial problems faced by Johoreans.
The Macap state assemblyman has recently appeared on TikTok very often by turning up at the Johor Bahru Customs, Immigration, and Quarantine Complex (CIQ) to solve traffic congestion encountered by thousands of Johoreans who have to commute to Singapore every day.
Five portfolios but effective
Hafiz, who holds five portfolios as the chairman of Land Revenue, Administration, Finance, Planning and Economic Development, has also received commendation from Prime Minister Datuk Seri Anwar Ibrahim for solving the problems at the CIQ.
With the support provided by Home Minister Datuk Seri Saifuddin Nasution Ismail, this is clearly a case of good cooperation that exists between Putrajaya and the Johor state government.
For one thing, Onn Hafiz is sensitive to complaints from the ground. "Hospital Pontian is one of the hospitals I frequently receive complaints on social media," he wrote on his Tik Tok. Thanks to him Pontian with a population of 170,000 may have a new hospital soon.
In his quest to clean up the rivers in Johor, he initiated the Sungai Skudai cleaning programme which effectively gathered some 30 tonnes of rubbish.
There was no sign of pretension on his part as Onn Hafiz has also appeared on a very regular basis on the ground looking and solving people's problems.
Formerly holding the portfolio of tourism as a Johor state executive council member, he has also made frequent visits to a number of beautiful natural tourist spots in Johor which may be an attraction to Singapore tourists going on a one-day visit to Johor.
Selangor MB
Meanwhile, Selangor Menteri Besar Datuk Seri Amirudin Shari took on five or possibly up to seven roles on his re-appointment in 2023, compared to five roles previously.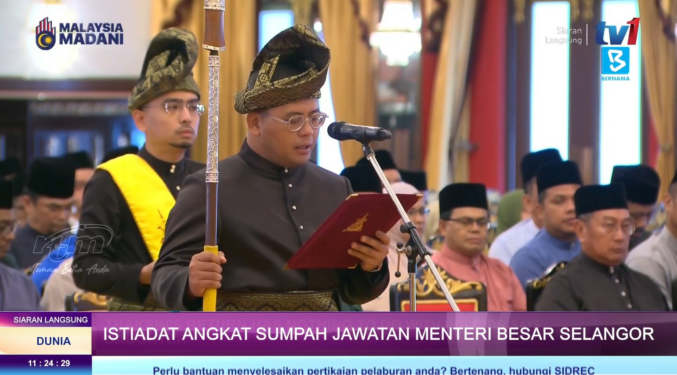 In 2018, he was chairman of the youth generation development; sports; entrepreneur development; rural development; and traditional villages but the roles have since changed.
It is unclear how many portfolios he is holding. Some news sources reported five but the official Selangor website stated seven, namely Finance; Economy; Land Development and Natural Resources; Strategic Communications; Education; Cultivation of Innovation and Smart Selangor; and Disaster Management.
Under his Finance and Economic Action portfolio, Amirudin is directly in- charge of the public coffers of one of the richest states in the country. He will also have direct control of the Menteri Besar Incorporated in addition to the Land and Mines Office.
Amirudin, who was said to have lost Malay votes in Selangor, was speculated to be out of the Selangor MB race but was re-appointed as Selangor's 16th MB at the eleventh hour.
The delay could partly be attributed to the Sultan being away in London and was only able to carry out the ceremony on Aug 21.
It was said that the decision to replace him came about as a result of Amirudin having lost touch with the grassroots and the loss of a number of Malay majority seats.
Even two of the three state constituencies in his Gombak parliamentary seat – Hulu Kelang and Gombak Setia – were seized by his mentor-turned-nemesis Datuk Seri Azmin Ali and Hilman Idham of Perikatan Nasional (PN).
Instead of improving his lacklustre leadership and the list of unresolved controversies during the last term, the PKR vice president appears to blame the low voter turnout as the cause for Pakatan Harapan's (PH) loss of its two-thirds majority in Selangor.
Kedah MB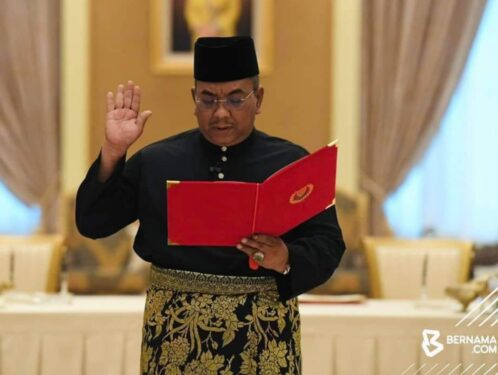 And finally, we have the flamboyant Kedah MB Datuk Seri Muhammad Sanusi Md. Nor who breaks the record with eight portfolios covering a mouthful long list from state planning; mineral and geoscience to land resources; finance; state-linked companies; State Economic Action Council; development; and external relations.
In the previous term, he held seven portfolios.
A news portal reported that he deflected the issue using the example of the federal Cabinet having 28 ministers who also held multiple portfolios.
However, the Jeneri State Assemblyman did not explain whether he will be able to cope with the amount of responsibilities borne by one person considering that he is also facing several court cases. – Sept 4, 2023