BACKED by 3.5 million members who make UMNO the country's largest Malay party, it is probably not wrong for UMNO to run solo in the upcoming 16th General Election (GE16).
Such is the view of PAS MP for Bachok Mohd Syahir Che Sulaiman who reckoned that it might even be better off for UMNO to contest using the keris symbol rather than the traditional Barisan Nasional (BN) scale symbol.
The political secretary to PAS president Tan Sri Hadi Awang was responding to the Facebook post by UMNO's information head Datuk Seri Azalina Othman Said who wondered whether it was time for the party to contest on its own ticket in the GE16 slated for 2027 or to retain the BN banner.
Through a recent Facebook post, the Pengerang MP also subtly raised the issue whether BN should participate in the election together with its newfound coalition partner Pakatan Harapan (PH).
Her personal views were expressed because various reactions have been voiced following BN's poor performance in the Aug 12's six state elections.
According to Syahir, it is not wrong for UMNO to experiment by contesting solo or even choosing a new coalition because Malaysia is a democratic country.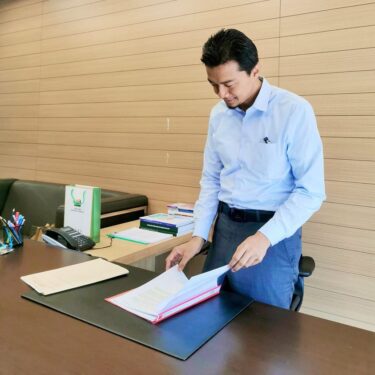 "As the young would say, 'test it' if you dare," the economist by training told HarakahDaily while reminding UMNO that the party had previously urged PAS "to run solo and use its own symbol" during the Melaka and Johor state election in November 2021 and March 2022 respectively.
"This was as if giving PAS an ultimatum to choose UMNO or Bersatu before the GE15. However, PAS did not succumb to UMNO's pressure by deciding to stick with Bersatu."
Whether it contests solo or as a component of the Perikatan Nasional (PN) coalition, Syahir said PAS has received a surge in support, especially among the young who wanted a strong, stable and honest coalition.
Whatever the case is, the Bachok MP stressed the need for all Malay political parties whether UMNO, PAS or Bersatu to reflect by putting the agenda of ummah unity and national stability at the forefront beyond their narrow political and personal interests. – Aug 25, 2023