NETIZENS seem to view the recent speculation of Boustead Holdings Bhd selling 33% stake in Boustead Plantations Bhd (BPlant) to Kuala Lumpur Kepong Bhd (KLK) as a win-win business decision rather than a buy-out or allowing the former to fall into the hands of a non-Bumiputera entity.
This comes about as veteran journalist and blogger Datuk A. Kadir Jasin posted a snippet of "More Bumiputera assets are sold to non-Bumiputera control companies due to inefficient management and lack of trust".

For context, people familiar with the deal said the exercise which values BPlant at more than RM3 bil will allow the planter to raise substantial funds to partially settle its RM1.4 bil borrowing due next year.
The sale of the significant chunk of Boustead's 57% stake in BPlant to KLK will trigger a mandatory general offer (MGO). Prior to the stake sale, Boustead and LTAT collectively hold a 67% stake in BPlant.
It is understood that the sale is part of a strategic plan by Boustead, its parent Armed Forces Fund Board (LTAT) and KLK to take BPlant private.
"This is indeed unity in terms of business whereby KLK which excels globally in the palm oil business join hands (not owned 100%) with a company who is weak in management to restore the latter towards common prosperity … this is surely a win-win proposition," opined netizen Damian Tuan.
The view was seconded by Franz Manzner who reminded Kadir that KLK has expertise in the palm oil sector while "BHB still holds the majority (is still the controlling stakeholder)".
"So (what)? Merging is a good thing if you look at it in a positive way," the netizen pointed out.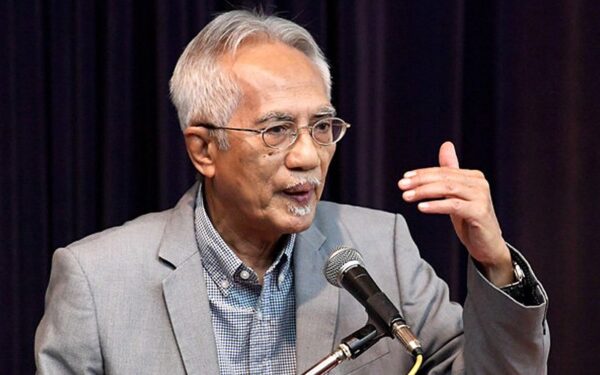 Puteh Zainol also enlightened Kadir that it would be a pure business decision at the end of the day. "Buying and selling by listed or non-listed companies are normal transactions. Datuk, you were a corporate guy too. So, what is wrong with the sale?" he asked the former Bersatu supreme council member who now claims to be supportive of Pakatan Harapan (PH).
Netizen Steve Chong reckoned that the sale of BPLant to KLK should not be misconstrued as a fault-finding mission. "If you are not inclined in (doing) business, then you have to either sell it or find an efficient management to manage it … there is no free lunch in this world," he quipped.
Below are few more reactions from netizens:
S Faqqir Kadir: It's a business decisions based on making profit and settling all debts.
Shannon Wong: It's privately funded. This will increase the share value (of BPlant) and also it's a good move as it will boost LTAT.
Soo Kean: Business is all about efficiency in management and overall performance. This should take precedence with regard to business operations … not otherwise. My two cents worth.
Basheera Hayati: KLKis an old-time player in this field. Indeed a good step to bring about positive change.
Ganesh Prasad: Stay positive. These are good changes. KLK is a big player in the industry and I'm sure this is all for the better.
Rositah Akmal: Good move. Both are established companies and this can help boost the share price of Boustead.
Christine Por: OK what for it's a win-win situation. KLK is one of the leading players in the industry and Boustead will benefit from this. – Aug 25, 2023