AS state elections unfold and voters prepare to cast their votes, let's focus on the competition for Menteri Besar (MB) positions in two of the most hotly contested states.
In Kedah, the spotlight is on its caretaker MB Datuk Seri Muhammad Sanusi Md Nor who has courted a scandal over the rare earth element (REE) mining issue while his Selangor counterpart Datuk Seri Amirudin Shari is encountering strong opposition from PAS.
A recent poll indicates that PAS might secure more seats than Pakatan Harapan (PH) and Barisan Nasional (BN) would prefer in Selangor. In this context, Sanusi could feel confident about Perikatan Nasional (PN)'s position in Kedah where polls show that PAS is heading for a massive win in the state.
But will Kedahans vote for a 'tainted' MB who cannot control his mouth but only to attract one controversy after another? And will Selangor ignore the calls by the PAS that the state is mismanaged and badly run by Amirudin?
PAS has made various accusations against Amirudin, sometimes by using false information. There have been some instances when its candidates and supporters have to remove their social media posts or apologisee to Amirudin afterwards. But that did not put an end to the continuous and insensible personal attacks against the Selangor MB.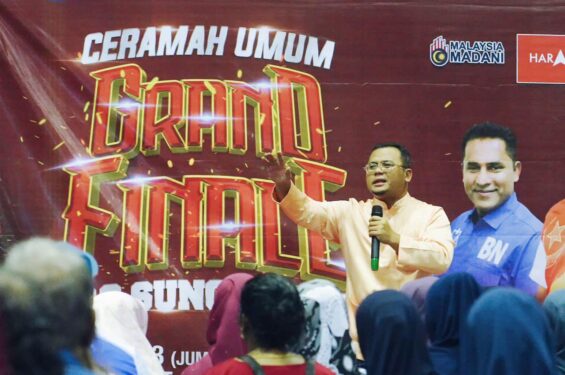 While Amirudin struggled with the accusations against him, he is now facing the prospect of having his predecessor-cum-mentor and now PN information chief Datuk Seri Mohamed Azmin Ali seeking a comeback.
If Azmin wins his hotly contested state seat in Hulu Kelang and PN wins more seats in Selangor than PH, the former and international trade and industry minister will savour a sweet revenge for his defeat to Amirudin in the Gombak parliamentary seat contest during the 15th General Election (GE15).
On the battleground, Azmin grappled with substantial challenges in his quest to shake off the 'betrayer' label, a tag he earned by leading a group of PKR MPs to break away from their party en route masterminding the infamous Sheraton Move conspiracy in February 2020.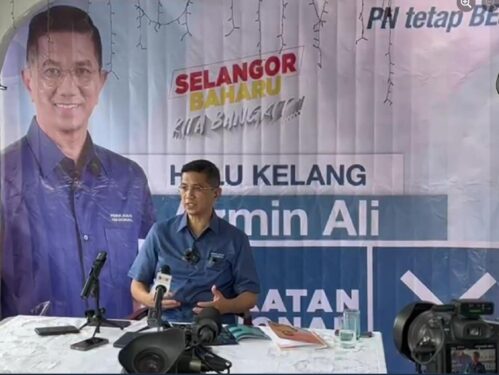 However, Selangorians are still finding it difficult to forgive Azmin and his 'bunch of frogs' – as they were dubbed – with almost all of them being defeated in GE15. In the current state elections, it is clear that PN does not have a better choice for its MB candidate, thus the need to appoint Azmin for that task.
Will Azmin emerge victorious this time, overcoming the shadows of his past? Or will the fiery newcomer, Juwairiya Zulkifli – once an aide to him – beat the odds as a giant slayer?
By right, it will be easier for the electorate in Kedah and Selangor to dump both Sanusi and Azmin. But the stakes are also getting bigger with PAS gaining the support of former UMNO leaders who are seen drawing more UMNO voters away from the PH-BN camp.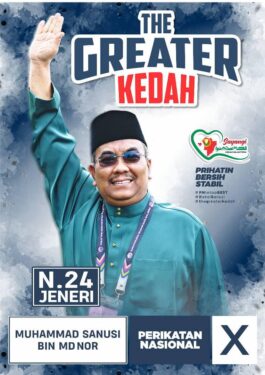 This may make it easier for the PAS and Sanusi in Kedah while the Islamist party may cause more surprises with unexpected wins in some Malay-majority seats in Selangor. Nevertheless, latest polls have indicated a PH-BN win in Selangor with PAS securing a bigger win in Kedah.
All in all, there will be 51 three-cornered fights, 13 four-cornered fights and one five-cornered fight in addition to 181 straight fights in today's state polls in Selangor, Penang, Negri Sembilan, Kedah, Kelantan and Terengganu.
According to the Election Commission (EC), the electoral contests will involve a total of 572 candidates from various political parties with 245 seats up for grabs.
Of the total number of candidates for the state assembly seats, PN has fielded the most number of candidates at 168, followed by PH (138), BN (108), PAS (78), MUDA (19), Parti Rakyat Malaysia (13) and Parti Sosialis Malaysia (four). – Aug 12, 2023