MAIN Market-listed property developer-cum-contractor Jiankun International Bhd has sealed a RM90 mil deal as the main contractor for Menara Rezeki Sdn Bhd in the latter's high-rise project with Koperasi Perumahan Sentul Pasar Kuala Lumpur (KPSPKL).
Yesterday (Sept 15), Menara Rezeki through its subsidiary Menarez Development Sdn Bhd handed over a conditional offer letter to Jiankun's subsidiary JKI Construction Sdn Bhd (JKIC) to undertake the said development after it had entered into a joint venture agreement with KPSPKL.
Besides representatives from Jiankun, the signing of letter was attended by Menarez Development's executive director Datuk Nurul Hidayahi Ahmad Zahid; Koperasi Perumahan Sentul Fasa Kuala Lumpur Bhd's chairman Abd Hakim Abd Wahab; and Menara Rezeki Sdn Bhd's managing director of Datuk Saiful Nizam Mohd Yusoff.
The project is to develop a 29-floor modern apartment that contains 320 units along with seven shop units on the ground floor. The appointment is subject to the approval from shareholders of Jiankun.
"We are pleased to acknowledge this offer. It is a testimony of the group's capability in the construction and property development industry," commented Jiankun's executive director and CEO Edwin Silvester Das.
"While the offer is subject to the shareholders' approval, the management is positive about the potential of this project where 80% of the units consist of the Federal Territories Affordable Housing Project which is now known as Residensi Wilayah."
"This is in line with the group's mission to improve people's lives by supporting the Government's initiative to provide affordable housing for first-time property buyers," added Das.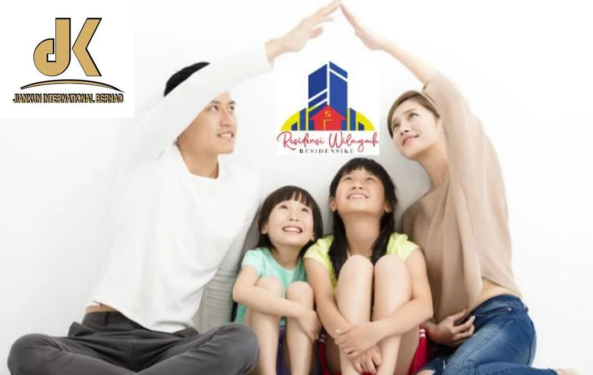 Jiankun has obtained the offer letter after MRSB signed a joint venture agreement (JVA) with KPSPKL that transferred the power of attorney to Menarez to develop the 1.29-acre land owned by KPSPKL. Under the agreement, KPSPKL will generate a total return value of RM7.8 mil.
Both Jiankun independent non-executive chairman Tan Sri Mohamed Apandi Ali and deputy executive chairman Datuk Lim Siang Chai are also excited about the prospect of this project, saying, "It's another achievement for us as the property industry recognises us as one of the leading construction players in the industry with the offer of the contract."
"This put us in a good position to demonstrate our capabilities as the job involved is for the development of affordable housing which is important for the country. We look forward to the approval from the shareholders and to kickstart the project," they noted.
The proposed name of the estimated RM90 mil property development project is Rumpun Residency @ Sentul. It also has a strategic location near Kuala Lumpur City Centre (KLCC) and is surrounded by MRT (mass rapid transit) and LRT (light rail transit) stations.
At the close of yesterday's (Sept 15) trading, Jiankun was up 0.5 sen or 2.22% to 23 sen with 884,300 shares traded, thus valuing the company at RM56 mil. – Sept 16, 2022