MAIN Market-listed property developer Jiankun International Bhd has inked a joint development agreement (JDA) with NTL International Holdings (M) Sdn Bhd, landowner of a freehold land in Bandar Teknologi Kajang in Semenyih, Selangor, to jointly develop a mixed high-rise project.
The JDA entered into by Nagamas Bizworks Sdn Bhd, a wholly-owned subsidiary of Jiankun, paves way for the project with a gross development value (GDV) of RM215.1 mil which entails one block of a 37 storey service apartment that includes service apartment units, commercial units, affordable homes, facilities and a seven-storey carpark.
"This joint development is in line with the group's initiatives to collaborate with landowners to expand our property development business," commented Jiankun's executive director and CEO Edwin Silvester Das.
"This joint development provides a win-win situation for both NTL International and Jiankun. It is also a testimony to the group's capability and track record in the construction and property development industry."
Das further expects the proposal of the service apartment with affordable housing units to provide the right mix to meet the rising demand for affordable housing.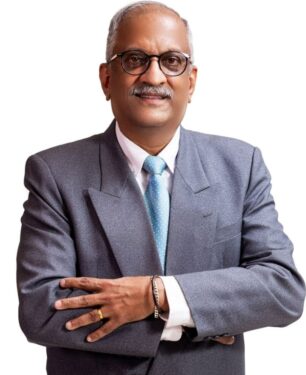 "As the land is approximately 7.2km from the MRT Kajang Station, we believe that this will also be attractive for the middle-income households in and around Kajang, Cyberjaya and Putrajaya area," he opined. "The shortage of affordable housing units in Malaysia is another reason why Jiankun has stepped up to provide for the demand."
According to Das, the development of affordable housing could be costly given the rising cost of land ownership. However, joint development collaboration such as the one that Jiankun has embarked upon with NTL International will help to lower the development cost.
The development will enhance the value of Jiankun and NTL International with Jiankun being responsible for the cost and expenses of the development while NTL International contributes the land for development.
Jiankun, according to Das, will benefit from the JDA as the group is able to expand its clout in the property development sphere without the need to build up its landbank. "This will escalate Jiankun's growth prospect as the property development industry recovers in the post-COVID era," he added.
At the close of today's trading, Jiankun was unchanged at 22 sen with 399,000 shares traded, thus valuing the company at RM70 mil. – Oct 26, 2022