JIANKUN International Bhd chairman Tan Sri Mohamed Apandi Ali has welcomed the joint development agreement (JDA) inked between the group and NTL International Holdings (M) Sdn Bhd, landowner of the freehold land eye marked for the RM215.1 mil gross development value (GDV) mixed high-rise project in Semenyih, Selangor.
Recall that yesterday (Oct 26), Jiankun's wholly owned subsidiary Nagamas Bizworks Sdn Bhd entered into the JDA with NTL International which entails one block of a 37 storey service apartment that includes service apartment units, commercial units, affordable homes, facilities and a seven-storey carpark.
Apandi who was formerly Malaysia's attorney-general (AG) expressed confidence that the said property development project will boost the supply of affordable housing in the country. According to him, the supply and demand mismatch in the housing market is one of the key housing issues that needs to be urgently resolved in Malaysia.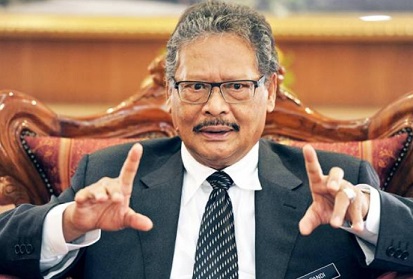 In February this year, Bank Negara Malaysia (BNM) has highlighted the need to look into housing issues, including dealing with the acute supply and demand mismatch in the domestic housing market as well as improving the transparency of home prices.
Apandi further shared that the joint development with landowner such as NTL International allows the cost of property development to be reduced. This will ensure the viability of the affordable housing units within the property development project.
"I am confident that the joint development project will provide a win-win situation for both the Bursa Malaysia-listed Jiankun and NTL International," commented the independent non-executive chairman.
"In the longer term, the development project's positive spill-over effect will help drive values for the property buyers, investors and community in the surrounding areas."
Added Apandi: "Above all else, the project's successful development will also strengthen our position as an innovative construction and property developer that leverages strategic collaborations with partners such as NTL International."
At the close of today's trading, Jiankun was up 0.5 sen or 2.27% to 22.5 sen to 2.87 million, thus valuing the company at RM72 mil. – Oct 27, 2022