FOREIGN Affairs minister Datuk Seri Saifuddin Abdullah needs to be chastised because of what he said recently about Malaysians stranded in Cambodia who refused to return home despite the Government's efforts to rescue them.
If these people are there because of human smuggling, then, the question has to be asked of the minister is: "Were there intimidations or even death threats against them or their families if they decided to return?"
Who gave the minister such a report that Malaysians are unwilling to return to Malaysia? Has any attempt been made in the first place to bring them home to Malaysia?
After being taken home, if they still choose to return to Cambodia, then it is possible that they have a better life in Cambodia. However, until an attempt is made to bring them back to Malaysia, I have every reason to doubt the minister's sincerity.
Saifuddin added that the budget this year is insufficient to bring these people back to Malaysia, and asked for more allocations in the 2023 budget.
Let me ask Saifuddin another question. How did these people get to Cambodia in the first place? Did the smugglers pay for their air tickets? Or were they bussed there?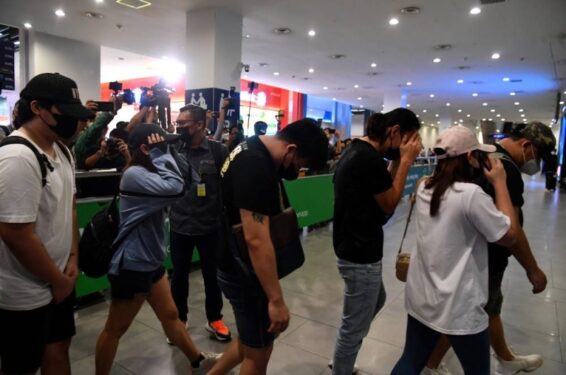 What's the big deal then to bus them back to Malaysia? After all, it will not cost such a great deal to have them travel on the road. Even if there is no budget, an arrangement could be made with the Royal Malaysian Navy to bring them home safely to Malaysia.
Therefore, where is the logic to say that there is insufficient budget and these Malaysians refused help? As observers, we are disappointed with the minister's answer.
He does not care for our fellow Malaysians who are being beaten up and even killed by some of these syndicates.
He is not even bothered when parents of these young people are crying out in the public domain to ask the Government of Malaysia to intervene.
Where is Saifuddin's conscience as a human and as a minister? – Oct 4, 2022
Stephen Ng
Kuala Lumpur
The views expressed are solely of the author and do not necessarily reflect those of Focus Malaysia.
Main photo credit: Bernama