THE Johor Government has decreed today to be a special state holiday in conjunction with the FA Cup 2022 victory by Johor Darul Ta'zim (JDT) at Bukit Jalil National Stadium last night (Sept 10).
In a statement, state secretary Datuk Azmi Rohani said the granting of the special holiday was in appreciation of all those who gave their full commitment and unwavering support to the JDT team, who honoured Johor with the success.
"On the order of His Majesty Sultan Ibrahim Sultan Iskandar, Johor is declaring Sunday, Sept 11, 2022, as a special holiday for the people of the state of Johor in conjunction with the victory of the JDT team in winning the Malaysia FA Cup 2022.
"The decision to declare a special holiday for this event is in line with the provisions of the authority granted under Section 9(1) of the Holidays Act 1951," he added.
In the final match last night, JDT defeated Terengganu (TFC) 3-1.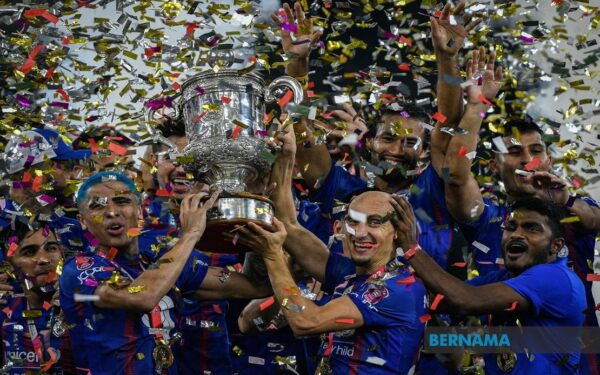 Meanwhile, Johor Menteri Besar Datuk Onn Hafiz Ghazi also announced that today would be a special event holiday for Johor.
"Thank God for JDT's success in winning the FA Cup 2022 against Terengganu FC, with a score of 3-1," he said on Facebook.
"Thank you to those who also attended to support JDT at Bukit Jalil National Stadium," he added. — Sept 11, 2022
Main photo credit: Bernama