JOHOR Perikatan Nasional (PN) Wanita chief Datuk Azlinda Abd Latif has lodged a police report against Prime Minister Datuk Seri Anwar Ibrahim, alleging political slander against former premier and Bersatu president Tan Sri Muhyiddin Yassin.
According to a report published in Sinar Harian, Azlinda said the police report also contained 10 other issues against the prime minister.
"The Johor Wanita PN has come forth to tell the PH/BN (Pakatan Harapan/Barisan Nasional) government that all their focus, energy, mindset, effort and initiative [should be on the people's wellbeing]," she was reported as saying by the Malay daily.
"The country's [economic crisis] is worsening and the people are worried. As such, we urge that the government quit defaming certain individuals because this is not a healthy culture.
"The people want something new to safeguard their wellbeing and not something that focuses on political revenge."
Azlinda, who is also a Bersatu supreme council member, was responding to news reports yesterday that Muhyiddin, who is also PN chairman, was questioned over claims of power abuse when he was the prime minister.
The former political secretary to Muhyiddin when he was prime minister further said all political slander against latter – who is also the PN chairman – must stop as there are no concrete evidence, with all statements relating to Muhyiddin seemingly quoted "on the fly".
"The people are fed up and want justice. Therefore, I also urge for an investigation to be carried out on all political parties involved in the 15th general election (GE15) last year," she said.
Azlinda further hinted that her party expects more police reports to be lodged elsewhere in the country relating to this matter.
"So far no other states have not [filed a police report on this issue] but I expect there will be…we will create a wave and so far the wave has already begun in Johor," she remarked.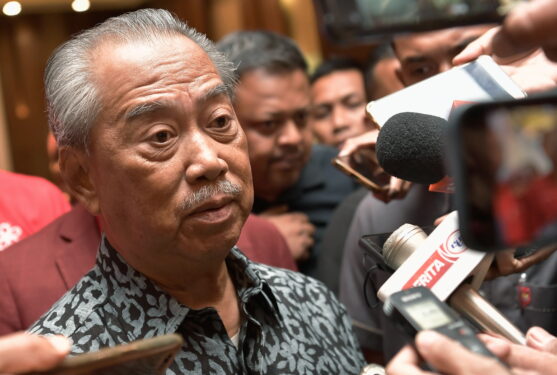 Last week, The Star, citing unnamed sources, reported that the Pagoh MP was called to the Malaysian Anti-Corruption Commission (MACC) headquarters in Putrajaya.
It was understood that the MACC's questioning of the 76-year-old politician was linked to the commission's investigation involving RM300 mil that was alleged to have been received by Bersatu from the COVID-19 stimulus package funds.
Separately, Muhyiddin also confirmed on Saturday (Feb 18) that he was summoned by the anti-corruption watchdog to have his statement recorded as a suspect in the Jana Wibawa project probe.
This is related to Deputy Prime Minister Datuk Seri Ahmad Zahid Hamidi's announcement last week that approvals for RM5.7 bil worth of rural development projects under the Jana Wibawa programme had been halted temporarily until the procurement and expenditure procedures set by the Treasury are followed.
Muhyiddin had maintained his innocence over claims that he had allegedly misappropriated billions in government funds and said he was called up by MACC to facilitate investigations as a witness, not a suspect. – Feb 20, 2023
Main pic credit: Sinar Harian