A MENTAL health advocate has slammed the caretaker Government of Datuk Seri Ismail Sabri Yaakob for "paying mere lip service" to mental health advocacy and reforms and being responsible for its "inevitable setbacks".
This after the outgoing prime minister dissolved Parliament yesterday (Oct 10) – despite not having followed through on its pledge to decriminalise suicide made almost one year ago.
Last October, then Deputy Health Minister II Datuk Aaron Ago Dagang told the Dewan Rakyat that suicide attempts – a federal offence – would be decriminalised after the home minister and attorney-general gave their approval.
As per Section 309 of the Penal Code, survivors of attempted suicide are liable to a fine or a year's imprisonment upon conviction.
To date, however, the crime remains on the books as no moratorium on attempted suicide offences was announced and the law was never amended or abolished.
Hasbeemasputra Abu Bakar said no words could express his disappointment at both the incumbent Government and Opposition federal lawmakers over the matter.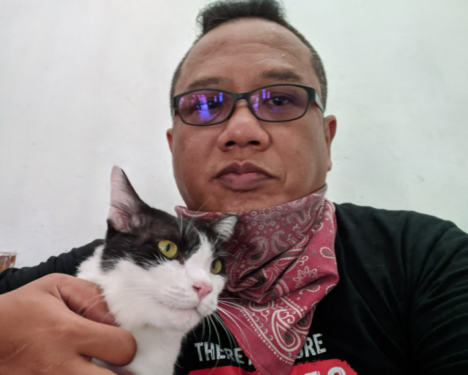 "Section 309 of the Penal Code is 35 words long. Thirty-five words but we can't even roll out a moratorium," he said in a series of tweets.
"And still some people can say, 'reach out and talk' and 'it's okay to not be okay'. (It's just) lip service, man."
He added: "Just like the Sheraton Move killed any momentum that the (then newly announced) All-Party Parliamentary Group Malaysia (APPG) on mental health had, I fully expect the same to happen with the parliamentary dissolution."
"Why would anyone come forward if it's a crime?"
Hasbeemasputra also asked how the Government plans to collect meaningful data if suicide attempts are still criminalised and people do not come forward for help.
He noted that the National Suicide and Fatal Injury Registry Malaysia (NSFRIM), which is expected to be ready next year, will collect "detailed and accurate statistics" on suicides and fatal injuries to strengthen policy development efforts and suicide prevention programmes.
According to official data revealed in Parliament, Malaysia recorded 902 attempted suicides from 2018 to June 2021.
Of that number, 261 cases were prosecuted in 2018, 243 in 2019, 223 in 2020 and 175 in the first six months of 2021.
He added that if Section 309 of the Penal Code is "so precious", the Government can take India's lead and amend the laws so that mental health legislation will have primacy.
Hasbeemasputra explained that India's Mental Healthcare Act 2017 criminalises the use of "mental illness" outside the clinical context and decriminalises suicide.
"We have nothing like this for the simple reason that we have reservations to the UN Convention on the Rights of Persons with Disabilities (CRPD)," he claimed. "India ratified with no reservations."
He also said that this is why "mental illness" is used as a slight and slur in Malaysia.
If you are feeling depressed or suicidal, or know someone who is, please call Talian Kasih's hotline (15999) or Befrienders Malaysia (03-7627 2929). – Oct 11, 2022