THE Aug 17 fatal crash of the Beechcraft 390 Premier I business jet on an expressway in the vicinity of the Elmina township (formerly the Elmina Farm) in Shah Alam should serve as a warning bell to the aviation authorities.
The incident which killed 10 people – two crew members, six passengers and two road users – is a reminder of the dangers of intensive air operations in densely populated areas at a time when the government is busy implementing a project to enlarge the Sultan Abdul Aziz International Airport in Subang.
"When Subang was operating as an international airport between 1965 and 1998, the surrounding area was not as developed as it is today," penned veteran journalist and blogger Datuk A. Kadir Jasin in a recent Facebook post.
"When the Japan Airlines DC-8 crashed (main pic) while landing in 1977, the Elmina Farm was still a bona fide farm. All that was hit were rubber trees."
Recall that of the 79 crew and passengers, 34 were killed while 45 were injured. In 1983, an Airbus A300 MAS plane landed in a swamp 2km from the runway during a heavy rain but fortunately all 247 passengers and crew were safe. The plane caught fire as soon as all the passengers were rescued.
"But now Elmina Farm has become a stone and concrete farm with tens of thousands of residents and passers-by. So, it is not surprising that of the 10 lives lost in last week's tragedy of whom two were road users," the former group editor-in-chief of the New Straits Times pointed out.
"Imagine the plane gliding over the road or crashing into a building. Loss of life could be higher. The re-development of Subang as a city airport is no longer a plan but has already been contracted to a company in (property tycoon) Tan Sri Desmond Lim Siew Choon's empire."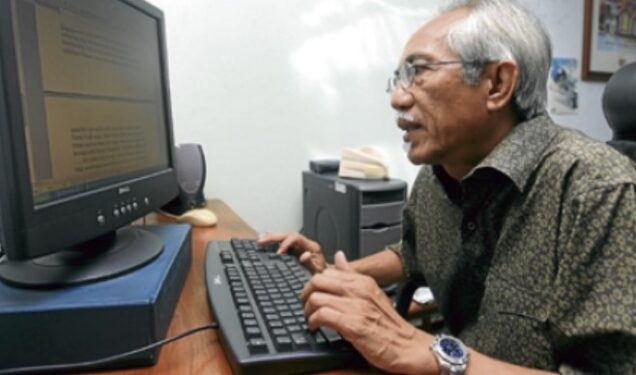 Since the Kuala Lumpur International Airport (KLIA) was operational in 1998, Subang has been dedicated to RMAF (Royal Malaysian Air Force) aircraft; Fire and Rescue Department; Malaysian Maritime; turboprop aircraft, private jets and helicopters; cargo by Raya Air; aviation schools and clubs. Most aircraft carry in excess of 70 passengers except special charter flights.
"When Subang is upgraded to a city airport, it will be opened to regional jet flights carrying up to 200 passengers. This will raise the level of land and air risk, environmental noise and traffic congestion on the already choke-a-block surrounding roads," projected Kadir.
"I don't know if on the basis of public welfare and Madani's economic sustainability, the government will re-think this unnecessary project because KLIA is more than adequate and capable of accommodating Klang Valley passenger flights." – Aug 22, 2023