VETERAN journalist and blogger Datuk A. Kadir Jasin lamented that it is difficult for Malays to defend their dignity in light of the "attack" by Tourism, Art and Culture Minister Datuk Seri Tiong King Sing who claimed there are corrupt immigration officers being stationed at the Kuala Lumpur International Airport (KLIA).
This is because the dignity of the Malays has been tarnished and their integrity is a suspect given the indulgence of some of them in corruption.
"It's like a few buffaloes carrying mud, hence there is mud everywhere in the barn," he penned in a recent Facebook post. "But it's okay for buffaloes (to behave in that manner). Indeed, the habit of wallowing in mud is to cool the body, remove fleas and heal wounds."
As a result of this label and mantra of corruption, Kadir observed that even Malays who are clean of corruption would be deemed a suspect should they hold high position and lead a comfortable life.
"The perception of Malays being involved in corruption is so widespread and contagious because as humble as the Malays are, they are in a position of power by virtue of being chief clerks at the land and mining office, police, enforcement officers at local authorities, customs, immigration, maritime and as health inspector," noted the former Bersatu supreme council member.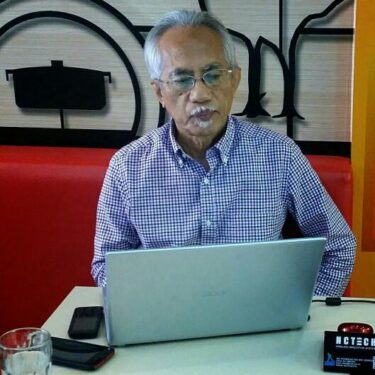 "All these jobs and more yield power. This is more so as again and again, high-ranking Malays are being investigated, charged, implicated with a prima facie case, found guilty and punished for corruption.
"Like father, like son, when the superior is corrupt, the subordinates below will expect a share of the spoils."
In view of some "bad apples", Kadir contended that it is difficult for the Malays to defend civil servants without hesitation in light of the "attack" carried out by Tiong who is also the Bintulu MP.
"Tiong himself may have violated the rules of decorum and abused his authority but the very fact that there is corruption in the Immigration Department has prompted many people to agree with his action," argued the former editor-in-chief of the New Straits Times.
"We ourselves wonder how the 1.2 million Chinese national 'tourists' who entered the country between 2019 and 2021 have no record of leaving? How could this happen unless there is corruption, abuse of power, neglect of responsibility, laziness and conspiracy?"
Regrettably, Kadir remarked that while business organisations monopolised by the Chinese flock to support Tiong, the Malays find it difficult to defend the Immigration Department in particular and the entire public service in general because of this evidence and perception of corruption.
"This is despite those who use bribery as capital are mostly traders," decried Kadir. – July 7, 2023