ANYONE who follows Malaysia's political intrigue after the 15th General Election (GE15) will certainly understand Prime Minister Datuk Seri Anwar Ibrahim's recent symbolic presence at Menara Dato' Onn which houses UMNO's headquarters after a span of 25 years.
Veteran journalist and blogger Datuk A. Kadir Jasin who made such observation further reckoned that the Unity Government Secretariat meeting which Anwar was supposed to chair for the first time – logically – should be held at a government office in contrast to a party office unless this secretariat is a political organisation.
"In simple language, the symbolism shouts: 'I'm back!'. At the same time, it may be aimed at winning the hearts of UMNO supporters while proving that as PM, even places that were once haram (prohibited) have now become halal (permissible). In essence, the forbidden (place) can now be entered (once again)," he penned in a recent Facebook post.
"Imagine that it was in this building that Anwar's character was formed and promoted as UMNO's 'Crown Prince' as much as in the same venue that he was dismissed (from his role)."
Nevertheless, it is full of irony that this time around, Anwar did not return as UMNO's deputy president nor deputy prime minister as when he was removed, according to Kadir.
"(But) he returned as PM without having to become UMNO president. To become the PM, you don't need to be an UMNO president anymore!" shared the former Bersatu supreme council member.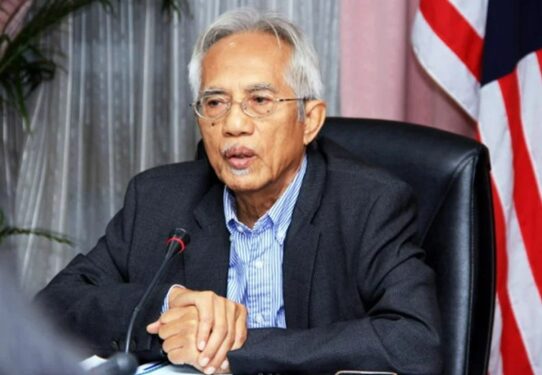 "It could also be that this is his way of giving face to UMNO by being there even though UMNO and Barisan Nasional (BN) are not the biggest components in the coalition government he leads. DAP is the largest party. It is possible that future meetings will be held at DAP's headquarters."
Kadir further stressed that Anwar's return to the UMNO's headquarters could be due to his desperation to prove that his government has ample Malay support, either directly through Pakatan Harapan (PH) or indirectly through UMNO.
"UMNO president Datuk Seri Ahmad Zahid Hamidi, on the other hand, needs Anwar to keep him (his political future) alive," opined Kadir.
"Nevertheless, Zahid would remain president for another three years with victory through a 'decree' (mandate) at the UMNO General Assembly held from Jan 11-14. With that, he can become more influential (powerful) than Anwar in that he can continue to extend support to Anwar's unity government."
However, Kadir foresees that if Anwar were to have a dilemma, it has to be the possibility of Zahid going to jail.
"I will not say more than that because Zahid's corruption case is on-going except to hope that the independence of the Judiciary is respected," stressed Kadir. "In conclusion, we can say that Anwar's politics are also great. He can work with UMNO, go back to UMNO's very own headquarters and rope DAP in together." – Feb 9, 2023