I SERVED for 10 years as a MP for Batu Kawan and am grateful for the privilege to be fielded as a candidate by the DAP and served my best in my two terms as an MP.
Unfortunately, I had to endure the misfortune to have Prof P. Ramasamy as my state assemblyman in Perai and his self-centered councillors Satees Muniandy and the venomous David Marshel.
The Ramasamy on the outside is one who picks fights with everyone and puffs his chest as a vocal and opinionated leader but the Ramasamy I know is manipulative, condescending to women and uncouth.
Ramasamy had been a master saboteur against me and my team working in Perai under Batu Kawan but on the outside, he projects himself as the saviour of the Indian community and the patron of Indian rights in Malaysia.
This is far from the truth. He has abused his power and privilege to make life as miserable as possible for those who seem to be aligned with me or even neutral party members and particularly grassroot leaders.
Be grateful
Ramasamy should count his blessings that he was a nobody in the political sphere when the party accepted his application to join the DAP in 2005.
Fresh as a member for only three years, the party that gave him a platform to contest in the 2008 elections for the Perai state constituency and the Batu Kawan Parliamentary seat which he won riding on HINDRAF's wave of "Makkal Sakthi" and the people's tsunami that paved way for a historical change in five state governments.
He was made Penang's deputy chief minister II and for 15 years enjoyed the power, privilege and the perks that came with the job and most importantly because of DAP.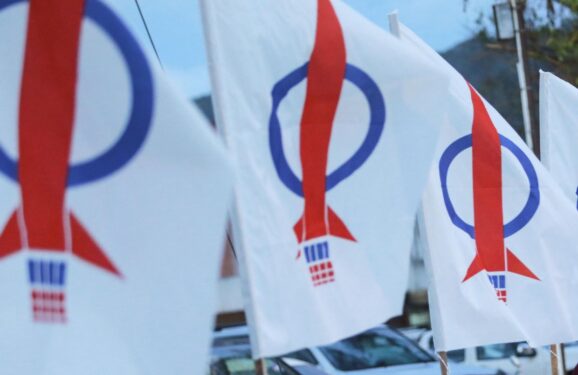 He and his stooges had harassed and tormented me and had virtually blocked any means for me to obtain information about the on-goings in Perai.
In spite of that, many courageous Perai residents had approached me to resolve matters that had been pending through dormant, inaction by Ramasamy and his team for 15 years.
Ramasamy, you are an ingrate to the party that gave you the platform to create this name, fame and reputation as a so-called fighter for the Indians when you and your stooges gave hell to me – an Indian woman in my own constituency.
Have some decency and stop spinning the story that you had been sidelined and cry victim now. There are no victims here – especially you Ramasamy.
Time to speak up
I have held my tongue for so long now for the sake of the party, for the sake of DAP of how you and your ungrateful stooges for your rogue conduct and spoiling the party's name.
But I will not be silenced now when Ramasamy and his stooges, including Kamache Doray Rajoo are now demonising the party. The same party that gave them the platform to be Yang Berhormat and councillors are now the bad guys.
How dare you make such vile attacks on the party leadership and personal attacks on DAP secretary-general Anthony Loke Siew Fook just two days before six states go for polls? This shows that you are a cunning and shrewd politician who puts his ego above the people, the camaraderie and nation.
You enjoyed everything the DAP had given you and now you show your true colours when the party did not field you as a candidate.
This is a final lesson for you, Ramasamy, that pride comes before a fall and you have bitten the hands that fed you. – Aug 11, 2023
Kasthuri Patto is a DAP central executive committee (CEC) member and former Batu Kawan MP.
The views expressed are solely of the author and do not necessarily reflect those of Focus Malaysia.