By Tan Sri Lim Kit Siang
AT the beginning of Malaysia's nationhood in the 1950s and 1960s, there were two countries whose progress concerned Malaysians – Sri Lanka in Asia and Nigeria in Africa.
In 1960, Nigeria had a higher gross domestic product (GDP) per capita than Malaysia while Malaysia was twice as rich as Sri Lanka.
Today, Sri Lanka and Nigeria were failures in nation-building with Malaysia five times more well-off than the Nigerians while Sri Lanka has become a failed and divided state – with Sri Lanka four times poorer than Malaysia.
Perikatan Nasional (PN) of PAS and Bersatu will lead Malaysia to become a failed and divided state – and there can be no better example of the failed and divided Malaysia than the example of the way PAS had treated Gerakan national chairman Datuk Dr Dominic Lau Hoe Chai at a PN ceramah in Penang.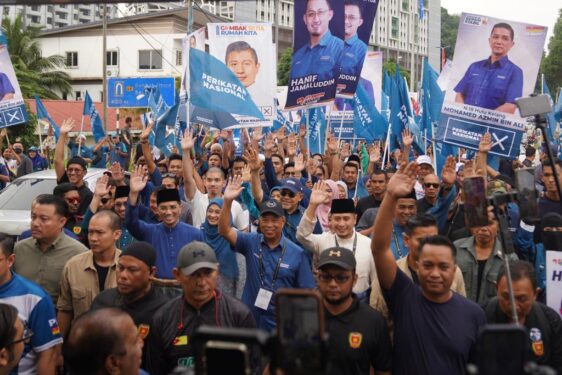 The Pakatan Harapan-Barisan Nasional (PH-BN) coalition does not want Malaysia to end up as a divided, failed and corrupt state like Sri Lanka and Nigeria.
We want Malaysia to rise up again to be a great world-class nation like South Korea and Singapore – to be examples for other countries to emulate than to be nations for other countries to warn of the failures of nation-building.
For the last few decades, Malaysia has been in national decline, losing out to Singapore, Taiwan, South Korea, Hong Kong – and now even Vietnam.
We are in danger of losing out to Indonesia and Thailand in ASEAN as have developed half as fast as Indonesia and Thailand in the past 60 years.
We will lose to Indonesia and China in the annual Transparency International (TI) Corruption Perception Index (CPI) before 2030 unless we buck up in our anti-corruption campaign.
PN has no vision or plans for Malaysia to rise again and become a great world-class nation but only a policy which will end up with Malaysia as a divided, failed and corrupt state like Sri Lanka and Nigeria.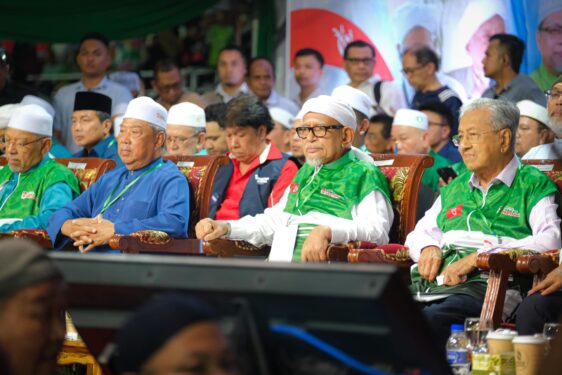 In fact, under Tan Sri Muhyiddin Yassin as prime minister (PM) in 2020 after the infamous Sheraton Move political conspiracy, Malaysia fell to the worst TI CPI 2021 ranking in one year to No. 62 out of 180 countries.
PM Datuk Seri Anwar Ibrahim has spelt out his vision for the Malaysian economy via his Ekonomi Madani which among others entails the following objectives:
Top 30 biggest economies in the world in terms of nominal GDP (Malaysia currently ranks 35th).
Top 12 in the IMD World Competitive Index (Malaysia currently ranks 27th).
Top 25 in the United Nation Human Development Index (current ranking is 62nd).
Top 25 in the TI CPI index (CPI) (current ranking is 61st).
Let us show our support for Anwar by voting for his policies on Aug 12 and demonstrate that we want more institutional reforms and changes.
This is why I say the six state polls on Aug 12 is not only about the future of individual constituencies like Balakong or the fate of six states of Selangor, Penang, Negri Sembilan, Kedah, Kelantan and Terengganu but also about the future of Malaysia and that of our children and children's children. – Aug 4, 2023
Veteran lawmaker and retired DAP supremo Lim Kit Siang was Malaysia's longest serving opposition leader (29 years on three separate occasions).
The views expressed are solely of the author and do not necessarily reflect those of Focus Malaysia.