I AGREE with concerns that the Madani government may move to the right to appeal to the conservative Malay vote as expressed by PKR MP for Pasir Gudang Hassan Abdul Karim, DAP MP for Bukit Bendera Syerleena Abdul Rashid and Amanah secretary-general Datuk Mohd Hatta Ramli.
However, there is no need to panic as there are silver linings in the black clouds of the six state polls.
What the Madani government should do for the next four years is to spell out and implement the Madani vision beneficial to both Malays and non-Malays.
Make this a great national effort to make Malaysia rise up again to become a great world-class nation and forestall Malaysia from becoming a divided, failed and corrupt state like Sri Lanka when Malaysia celebrates its Centennial in 2057.
If DAP is anti-Malay, anti-Islam, anti-royalty, is the cause of the May 13 riots in Kuala Lumpur and is even a communist, DAP should not be getting a single Malay vote in the six state polls on Aug 12.
Yet DAP was able to obtain substantial Malay votes in Selangor, Negri Sembilan and Penang as illustrated by three victories in Selangor – Ng Suee Lin in Sekinchan, Lee Kee Hiong in Kuala Kubu Baharu and Lwi Kian Keong in Sungei Pelek.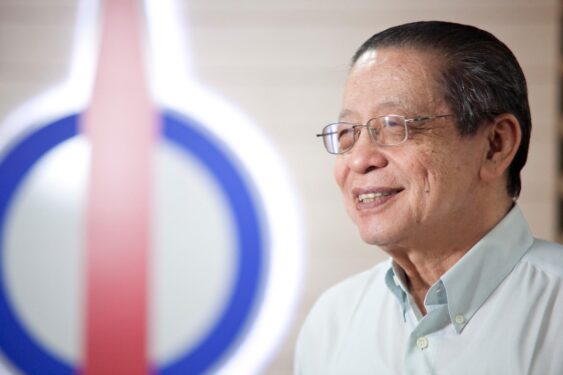 Which political party has produced a leader who went to jail and was prepared to lose his qualifications as a MP in the defence of the dignity of an under-aged Malay girl?
Why were the allegations that DAP was anti-Malay, anti-Islam, anti-royalty, cause of May 13 riots and a communist not made in the first 30 years of DAP's existence but only in the last 20 years with the film Tanda Putera?
It is in Kedah, Kelantan and Terengganu where the demonisation of DAP had the greatest effect.
This is because there is no counter-narrative that all these demonisation were lies, falsehoods, fake news and hate speech as there was no contact with DAP national leaders and by default the Malays in these states tend to believe in the demonisation of DAP.
No room for polarisation
There were Perikatan Nasional (PN) inroads in Selangor, Negri Sembilan and Penang but there was no PN tsunami. People who have worries are those who predicted that PN was poised for a clean sweep in the six state polls – 5-1 if not a 6-0 victory!
The results of the six state polls may be the PN high-water mark and the outcome of the 16th General Elections (GE16) in four years' time in 2027 may be a different kettle of fish altogether.
The greatest losers in the six state polls are those who believe that the country has reached the position of irreconcilable differences of a polarised society according to race and religion, and that things can only get worse but not better.
I do not belong to this group. The six state polls result is a rejection of those who argued promoting multi-racial Malaysia runs afoul of the Federal Constitution.
These advocates of a mono-racial, mono-religious and mono-cultural Malaysia disregard the efforts of the nation's founding fathers like Tunku Abdul Rahman, Tun Razak and Tun Hussein Onn (who were the first three prime ministers and UMNO presidents), Tun Tan Cheng Lock and Tun V.T. Sambanthan who accepted Malaysia as a plural society and who find expression in the Federal Constitution and the Rukun Negara.
There is an extraordinary situation in Malaysia where there is no racial animosities or religious enmities in the country and yet at general elections, there are political parties who relied on the lies, falsehoods, fake news and hate speech to create fear to give the impression that the Malays and Islam are under threat.
This state of affairs must not be allowed to exist for the health of Malaysia. – Aug 16, 2023
Veteran lawmaker and retired DAP supremo Lim Kit Siang was Malaysia's longest-serving opposition leader (29 years on three separate occasions).
The views expressed are solely of the author and do not necessarily reflect those of Focus Malaysia.