MOVE aside, RuPaul Drag Race! It's not the drag race queens fighting for attention at the recent Kuala Lumpur Fashion Week (KLFW) runway. But local designer label, Behati was suddenly thrown into the limelight for the wrong reason.
Behati presented Peranakan fashion that was out of the world but courted controversies as it was accused of cultural appropriation. Female models donned the kebaya outfit with cropped tops and short sarongs while the designer himself wore a songkok with samping worn above knee length, much to the chagrin of Muslims.
What say our fashionista and local fashion designers about this controversy?
Firstly, take it from me.
Francis Yip, STYLO Fashionista of the Year 2019 and judge to numerous beauty and fashion pageants such as Mrs Fashion World: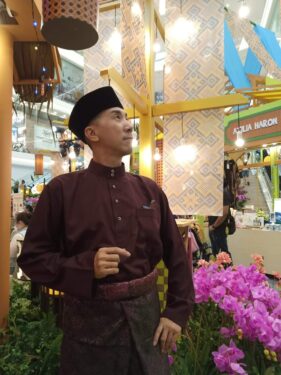 "As a fashionista, I am also in a dilemma at times – whether to dress myself in prim and proper or go over the top with total makeover.

"Even if I go the extreme, I won't want to find myself in hot soup. I have worn Baju Melayu (Bon Zainal fashion) on the runway in Pavilion Bukit Jalil but in a proper way.

And I have also gone crazy and creative by mixing and matching both male and female Peranakan fashion (Kenny Loh Couture). However, it has turned out to be classy and elegance. We can give our own version to traditional wear but do it with taste, class and respect – and not making us look like a clown.
Bon Zainal, dubbed as "Malaysia's King of Suit" and a fashion industry leader with over 40 years of experience:
"Firstly, we have to look at history of fashion shows. Fashion events like KLFW are well-known for being prestigious.

Bon Zainal

But nowadays due to social media, some young designers ignored this and only want to increase their social media followers. They forgot the prestige side of it and worse, the sensitivity of a multi-racial country like Malaysia.

It is fine to amend traditional wear to make it trendy, creative and innovative. But the minute it is not properly matched like wearing a songkok and samping without a pant, then it is not right.

A proper traditional Malay wear covers our aurat (those parts of the body that cannot be exposed or should be covered according to Islam). As a senior designer in this industry, I urge the young generation to be aware of the sensitivity of our culture.

Whatever they do will also influence the next generation. We must be a good role model so that the fashion industry can continue to grow, and not become a laughing stock or comedy to the public. Fashion if done properly – with sensitivity in mind – will help boost our industry. Think about it.
Kenny Loh, award-winning Peranakan fashion designer and founder of Kenny Loh Couture:
"Peranakan fashion is always modest and not sexy. It seems that Behati amended the Peranakan fashion to show their creative and innovative side.

Kenny Loh

But we must also be mindful the KLFW runway is in the public area and making the Peranakan fashion to be sexy and exposing body parts and doing a catwalk like a sexy dance is truly making a mockery out of the Peranakan culture.

If the presentation or catwalk is classy and elegance – and the sexiness of the clothes are toned down – perhaps this won't be an issue then. Peranakan fashion should be a class act, not a clown act.
Farel Mikhail, fashion designer and founder of Farel Mikhail International: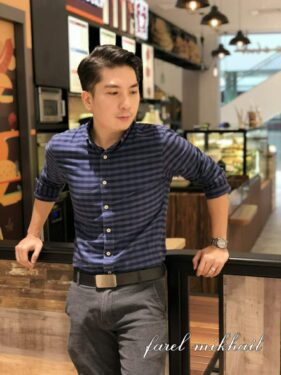 "Fashion designers need to mindful that we are living in a multiracial country. While we can be creative, innovative and unique, we must not go overboard.

Traditional fashion is always modest. Making it disrespectful in an odd way is not creative and innovative. It adds insult to our culture and tradition.

They only care about virility rather than respecting the wearing of ethnic traditions that become the country's cultural heritage. If outsiders can respect our tradition, why as Malaysians are we unable to do so ourselves?
Francis Yip is a fashionista and an award-winning writer and HRDF (Human Resource Development Fund)-accredited Trainer. He is also the CEO of Franciswriter Dot Com and guest lecturer in The One Academy.
The views expressed are solely of the author and do not necessarily reflect those of Focus Malaysia.