DEPUTY Minister of Communications and Digital Teo Nie Ching is seemingly in the driver's seat to replace Chong Eng as the new national chairwoman for DAP's women's wing.
Born to a political family, the 42-year-old who is a lawyer by profession is currently the DAP Wanita deputy chairman.
Chong Eng has confirmed with Sin Chew Daily that she has decided to withdraw from the contest despite being nominated.
The former Padang Lalang state assemblywoman has expressed great regret over the decision to drop her as a Penang state election candidate which she described as marking "a turning point" in her political career. The 66-year-old has been a member of DAP since 1995.
A total of 15 candidates have been nominated and there are 15 positions available for contest in the wing which means all of them will win a position in the women's wing uncontested.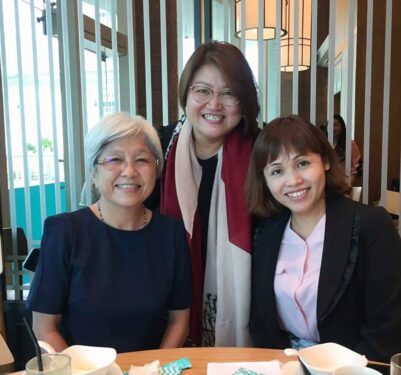 The new leadership of the women's wing will be elected among the 15 candidates on Saturday.
Apart from Chong Eng and Nie Ching, the top leaders in DAP Wanita for the 2018-2021 term include Hannah Yeoh and Jannie Lasimbang (national vice-chairwomen), Wong May Ing (national secretary), Young Syefura Othman (national assistant secretary), Yeo Bee Yin (national treasurer) and Mary Josephine Prittam Singh (national organising secretary).
At party level, Nie Ching who is a three-term Kulai MP (in Johor) is also DAP's national publicity secretary since March 2022.
Prior to that, she was the international secretary of (November 2017 to March 2022), assistant national publicity secretary and assistant state organising secretary of DAP of Selangor from 2008 to 2011.
The Batu Pahat-born Nie Ching was previously the deputy education minister during the short-lived Pakatan Harapan administration.
That her parents, sister and brother-in-law are all DAP members and with discussions on political developments being common in the Teo household, Nie Ching may be the right candidate to steer Wanita DAP to greater heights despite the wide age gap between her and Chong Eng. – Sept 7, 2023