ON April 19, the US Customs and Border Protection Department (CBP) acknowledged receipt of my formal complaint concerning allegations of systemic forced labour (including, but not limited to unethical recruitment practices and inadequate working/living conditions) at ATA IMS Bhd.
CBP reviewed the petition and determined the information was sufficient to investigate the merits of this allegation. Currently CBP's investigation is ongoing into conditions at ATA and I continue to engage with CBP officials regularly on this complaint.
I have also made multiple complaints concerning work and living conditions at ATA to the Malaysian Government that until today have not been responded to.
Likewise, I have informed Dyson regularly about my concerns regarding conditions at ATA since 2019. I have received minimal feedback or response from Dyson to these complaints so far.
In contrast, I am aware of the presence of concerning and seemingly defamatory statements made by Dyson against me, solely in relation to my well-intentioned and independent advocacy on work and living conditions at ATA, concerning which I continue to seek legal advice in the UK.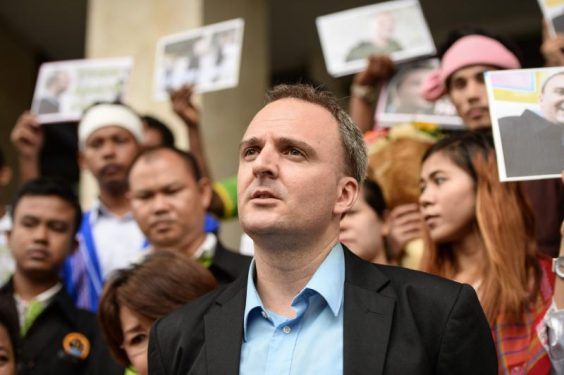 Yesterday (Nov 25), I understood from media reporting by Reuters that Dyson has now announced publicly its decision to withdraw from ATA due to forced labour concerns and also allegations made by whistleblowers.
Dyson's decision to walk away from ATA will have huge implications for the thousands of 'at risk' workers who have been employed both regularly and irregularly at ATA and on Dyson's production lines at the company in the past and also at the current time.
These workers are 'at risk' due to the presence of multiple ILO (International Labour Organization) indicators of forced labour in their living and working conditions.
Dyson has the moral and legal duty to immediately remediate fully and in a timely manner all workers, both regular, irregular and directly employed or employed through contractors and/or irregular outsourcing agents and who have worked on their production lines at ATA in appalling conditions despite today's decision to terminate their commercial relationship with ATA.
In my opinion, Dyson, the Responsible Business Alliance (RBA), SEDEX and APSCA (Association of Professional Social Compliance Auditors) should urgently now reflect also on how their social compliance audit systems have failed, in my opinion, to detect systemic forced labour conditions faced by workers at ATA over the years.
There needs to be an urgent and independent investigation into the conduct of auditors and everyone else involved in this case given the severity of the past, present and future suffering of 1,000s of at risk foreign workers involved in Dyson's production at ATA.
The Malaysian Government must also bear responsibility here as I have made multiple complaints over the past years to the Government about working and living conditions at ATA but these have not been responded to at all. – Nov 26, 2021
Andy Hall is an international migrant worker rights specialist.
The views expressed are solely of the authors and do not necessarily reflect those of Focus Malaysia.