TROPICANA Gardens Mall is ending the year on a high note with the official opening of popular Japanese chain retailer Jonetz by Don Don Donki, marking the second and largest store in Malaysia.
Spanning 42,243 sq ft of space across two levels, the store offers a wide variety of quality Japanese products, featuring Yatai Japanese street food stalls, CosmeDONKI cosmetic corner and even a Halal section.
The brand is operated by Pan Pacific Retail Management (PPRM) Malaysia, a global Japanese discount retail chain with over 680 stores located around the world.
"We chose to open the store in Tropicana Gardens Mall due to the mutual interest between PPRM and the mall's management team to expand the brand's reach of exposure to Malaysian consumers," said PPRM president Satoshi Machida during the press conference.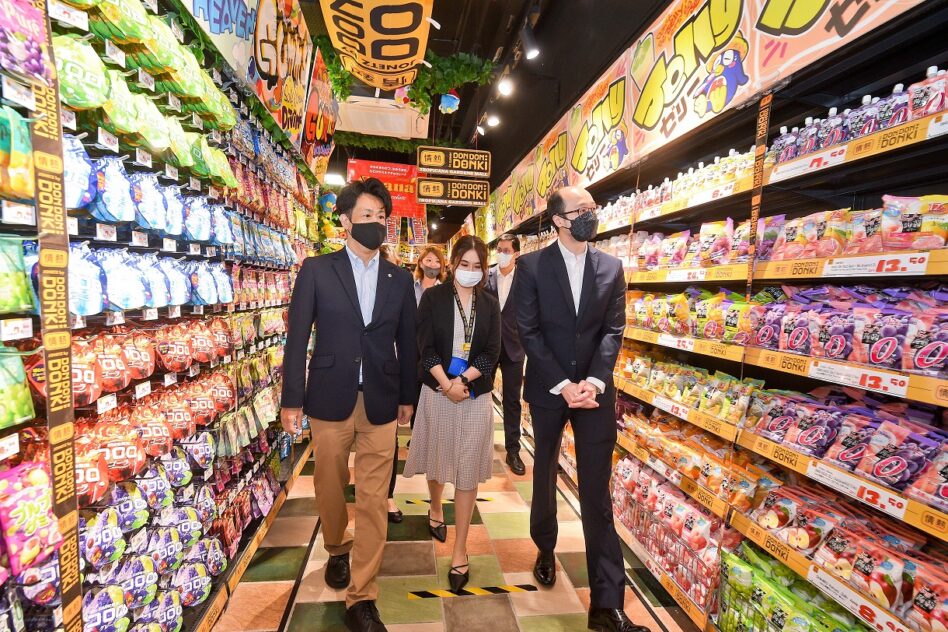 He also mentioned that the discussion to launch the largest Don Don Donki store in the mall started three years ago. Although the store was initially planned to open in March earlier this year, various stages of the operation were disrupted due to the back-to-back movement control orders (MCOs).
With restrictions easing up in the country, Machida expressed his confidence of further expanding the brand to numerous other locations throughout the country.
"We plan to have a total of 11 Don Don Donki stores in Malaysia by the year 2024," he stated.
Aiming BIG with GSC
On the same day, the mall also held the official launching of its very own Golden Screen Cinema (GSC) to welcome cinemagoers back into movie theatres.
The GSC in Tropicana Gardens Mall offers 12 screens with a total of 1,717 seats, featuring six special halls:
Onyx Cinema LED with Dolby Atmos (1 screen)
Features 4K LED visuals and distortion-free high dynamic range (HDR) picture quality, combined with Dolby Atmos' immersive and atmospheric surround sound.
MX4D (1 screen)
Equipped with Motion EFX Technology to move seats in sync with the film and special EFX generators that adds environmental effects like light, wind, water, scents, fog and much more.
GSC BIG with Dolby Atmos (1 screen)
Combining the biggest screen in the cinema with Dolby Atmos' sound system, complete with plush leatherette seats (total 308) for extra comfort. Currently, Tropicana Gardens Mall is the only location that features GSC BIG, with the cinema's representative revealing to FocusM that more locations will gradually incorporate this hall in the future.
PlayPlus family halls (2 screens)
A family-friendly auditorium that features in-hall play area with slightly lower screening volume and brighter lighting for parents to keep an eye on their kids.
GSC Premiere (1 screen)
Packed with only twin seating, GSC Premiere offers a more refined cinema experience for two, featuring in-hall service for food and drinks.
GSC Tropicana Gardens is also the only cinema to now offer fresh, hot oden as well as pastries like green tea cake, blueberry cheesecake, tiramisu cups and muffins. – Dec 9, 2021