PARTI Sosialis Malaysia (PSM) chairman Dr Michael Jeyakumar Devaraj has lodged a police report to prevent the police from being manipulated by property developers Vintage Developers Sdn Bhd and MBf Holdings Bhd in their quest to demolish homes of former Padang Meha estate workers in Kulim, Kedah slated for today.
The former two-term Sungai Siput MP (2008-2018) who has been have been involved in the issue of former Padang Meha workers since 2016 hoped the Kulim district police headquarters will act professionally by ensuring that Vintage Developers and its agents comply with the Criminal Procedure Code (CPC) Order 99 that was earlier issued by the Magistrate's Court.
"Likewise, they must follow the instructions of the Department of Health in terms of demolishing houses that contain asbestos materials," Dr Jeyakunar who famously toppled the then MIC supremo Tun S. Samy Vellu in the 2008 general election pointed out in a WhatsApp statement.
For clarity, Dr Jeyakumar shared that former employees of Padang Meha estate are divided into two large categories.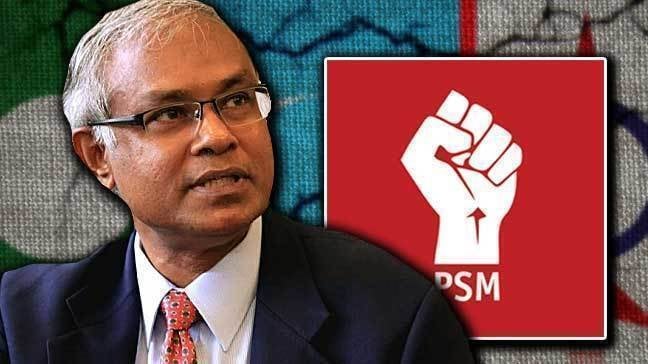 The first category of 131 individuals had filed a court case against MBf Holding and Vintange Developers through law firm Hakem Arabi & Associates about seven years ago.
The Court of Appeal has ruled that MBf Holdings did receive funds amounting to RM3.3 mil from the East Asiatic Company (M) Bhd (now Hap Seng Consolidated Bhd) in 1995 to be paid to 211 former employees as compensation for loss of work and accommodation.
Many of the 131 former workers in the first category have moved out of the workers' quarters after receiving compensation money.
Meanwhile, the second category is the remaining 80 former employees who are not represented by Hakem Arabi and have not received any compensation from MBf Holdings even though they have sent letters to MBf Holdings regarding their compensation issue.
"They have applied for and obtained a Magistrate's Court Order under section 99 of the CPC that the "status quo" should be maintained until this issue is decided in the High Court," clarified Dr Jeyakumar.
"MBF Holdings and Vintage Developers have filed a case against these 80 former workers at the Sungai Petani High Court and the case will be heard next month."
In their application to the Magistrate's Court, the 80 former workers in the second category have also submitted a report from the Department of Health that prohibits any demolition of asbestos materials until all workers move out of the quarters area (asbestos dust can cause lung cancer).
"Vintage Developers' proposal to demolish 10 houses that were previously occupied by workers from category one is wrong in law. It can take over the 10 houses and use a new latch to lock the houses," suggested Dr Jeyakumar.
"Vintage or its agents (also) do not have the right to demolish the houses till workers from the second group are able to move out from their houses (after the issue of compensation for them is decided in court)." – June 23, 2023
Main pic credit: Malaysiakini