THE three former Parti Warisan's Sabah (Warisan) state assemblymen should not insist on party president Datuk Seri Mohd Shafie Apdal to show evidence that they received offers of millions of ringgit.
In fact, the Warisan information chief Datuk Mohd Azis Jamman said it if suffice to let the Malaysian Anti-Corruption Commission (MACC) conduct an investigation into "the sale and purchase" of the state assemblymen.
He made this assertion following a denial by Kunak state assemblyman Norazlinah Arif that she received RM3 mil prior to leaving Warisan.
Norazlinah has explained that the RM3 mil was allocated to state assemblymen as announced in the 2023 state budget to implement development projects in their respective constituencies.
Elaborating further, Mohd Azis said Warisan had already lodged a police report and would further make another report to the MACC about the money offer received by the three former state assemblymen of the party.
"It is true that there is no video recording evidence of her (Norazlinah) receiving money because no agent would want their action of giving away money recorded. But, as I said before, the culture of buying representatives and party hopping in Sabah is no longer a secret," the founding Warisan Youth chief (October 2016 to August 2022) told Utusan Malaysia.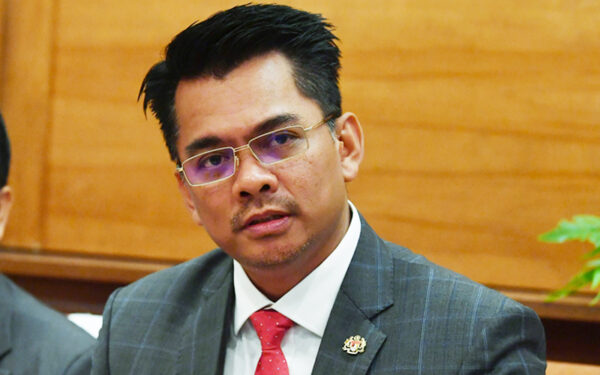 "Norazlinah can deny as much as she wants but the video she made herself a few months before she jumped is enough to prove the existence of an attempt to buy Warisan assemblyman."
Added Mohd Azis: "So let the MACC carry out an investigation if indeed it is true that the trio were burdened with debt before they jumped party and what is their financial situation like after leaving Warisan. They can lie to the people by denying why they jumped but Allah SWT knows best."
According to the former Sepanggar MP, prior to three state assemblymen, Norazlinah, Mohammad Mohamarin (Banggi) and Ben Chong Chen Bin (Tanjong Kapor) leaving Warisan, a series of meetings were held with Warisan's party president.
In the meeting, the former Warisan state assemblymen admitted that they had been contacted and offered a position and money to leave Warisan.
Mohd Azis said such an offer was nothing new given that, during the tenure of former prime minister Tan Sri Muhyiddin Yassin, Bersatu's secretary-general Datuk Seri Hamzah Zainudin often came to Sabah.
"The people's representatives (MP and state assemblymen) who are still with Warisan can confirm the existence of agents buying people's representatives at that time," added Mohd Azis.
Main photo credit: Daily Express