PRIME Minister Datuk Seri Anwar Ibrahim has slammed Perikatan Nasional (PN) chairman Tan Sri Muhyiddin Yassin for issuing a "fatwa" declaring it "haram" to vote for Pakatan Harapan (PH) candidate Suhaizan Kayat in the upcoming Pulai by-election.
The PH chairman was speaking at a "mega ceramah" last night (Sept 3) at the Uda Utama Recreation Park in Pulai, Johor which saw PH and Barisan Nasional (BN) leaders taking to the stage to amplify their calls for voters to reject divisive politics and the culture of labelling political opponents as "infidels".
"Who are you (Muhyiddin)? You (voters) must put a stop to this nonsense!" Anwar told thousands of supporters gathered at the event.
On their campaign trail in Pulai and Simpang Jeram, Muhyiddin and PN leaders had trained their guns at DAP by saying that any parties that accepted the PH component party should be rejected for allegedly sacrificing Malay-Muslim interests.
Taking the former prime minister to task, Anwar stressed that such allegations were untrue and he would have opposed working with DAP otherwise.
"If it were true they (DAP) reject Islam and the Federal Constitution, we would have opposed (working with them) and most importantly we work with DAP to fight corruption," he said.
During a PN ceramah in Kempas on Saturday (Sept 2) night, Muhyiddin had reportedly issued the "fatwa", proclaiming that it was "haram" to vote for Suhaizan.
The Bersatu president's remarks have since drawn criticism from both PH and BN leaders questioning his right to issue such a religious edict.
Amanah president Datuk Seri Mohamad Sabu had similarly expressed his disappointment with Muhyiddin, saying he was surprised at such remarks coming from the Pagoh MP whom he said must have issued the "fatwa" due to the influence of PAS, his ally in the PN coalition.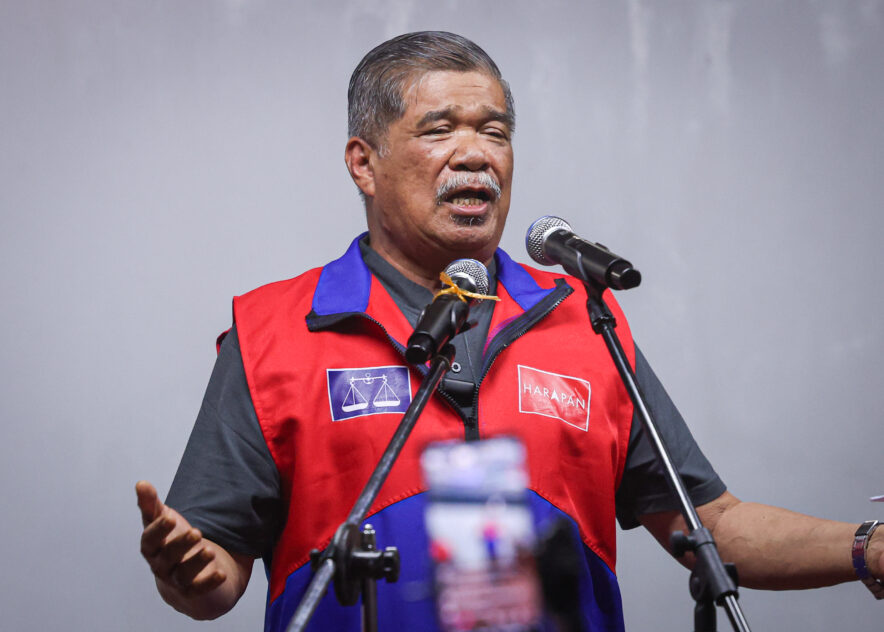 "I rarely criticise him, but when he issues a 'fatwa' forbidding (voting for) our candidate, I can only say that this is the result of him being friends with PAS," he said at the same ceramah.
He also said that any "decrees" by PAS should be rejected as the party has a long history of dividing Muslims by labelling their political rivals as opponents of Islam.
The former PAS deputy president recalled they were taught by PAS president Tan Sri Abdul Hadi Awang's infamous speech against UMNO – that the faith of UMNO members was compromised – and that PAS is in a holy struggle to uphold Islam.
"But when they (PAS) were partners with UMNO […] UMNO became a 'gift from Allah'," said Mohamad, who is fondly known as Mat Sabu.
Mohamad went on to stress that voters must ensure that the PH candidates secure victory in both the Pulai parliamentary seat and the Simpang Jeram state seat on Saturday (Sept 9).
"To prevent the entry of negative culture into Johor, we must win Pulai and Simpang Jeram," he said.
The Election Commission (EC) has set Sept 9 as polling day for both the Pulai and Simpang Jeram by-elections, with early voting on Sept 5. – Sept 4, 2023
Main pic credit: Bernama