MEDICAL equipment manufacturer LKL International Bhd has achieved a double milestone in its commitment to enhancing the healthcare sector across Malaysia as the group strategically aligned itself with renowned and distinguished medical manufacturers through a pair of exciting new distributorship agreements (DA).
LKL's wholly owned subsidiary, LKL Advance Metaltech Sdn Bhd (LKLAM) has entered into a DA with globally renowned SECA GmBH & Co KG (SECA) to carry out the business of distributing SECA's medical devices, accessories and its related spare parts/software.
SECA is a market leader in the international medical manufacturing industry, commanding an impressive 60% market share globally. This collaboration with strengthen LKL's healthcare portfolio given SECA's position as a leading manufacturer and distributor of innovative devices for precise patient measurements such as medical scales and body composition analysers.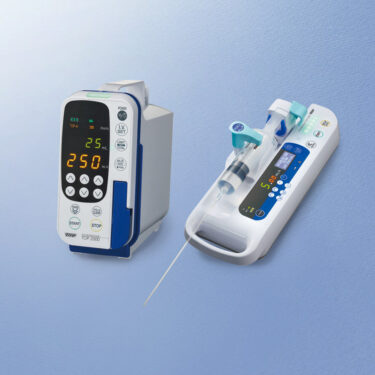 Aside from that, Medik Gen Sdn Bhd (MGen), another wholly owned subsidiary of LKL, has on June 16 signed a DA with Meditop Corp (M) Sdn Bhd (MTop) to carry out the business of distributing "TOP" brand medical devices within the West Malaysia region.
"TOP" brand is a well-established and recognised brand in the medical device industry and is among the top three brands in Japan.
These strategic partnerships not only pave the way for positive impacts on the LKL's future financial performance but also provide avenues for diversifying LKL's product offerings. Moreover, the robust brand power of SECA and MTop will facilitate LKL's ambition to expand its customer base across Malaysia.
"Aligning ourselves with market leaders and powerful brands like SECA and MTop enable us to diversify and strengthen our product suite while extending our footprint in the healthcare sector," commented LKL's executive director Zulkarnin Ariffin.
"This strategic move is designed to reinforce our financial performance and stimulate our expected customer base expansion across Malaysia."
Added Zulkarnin: "Our alliances with market leaders SECA and MTop represent significant strides for LKL and its subsidiaries, enhancing our product portfolio with high-quality devices. These partnerships, underscored by the strength of SECA and MTop's brands, leave us well-positioned to bring about advancements in the healthcare industry in Malaysia."
Both agreements are designed to complement LKL's existing operations within the healthcare sector, hence further solidifying the group's role as a key player.
"We believe that these strategic initiatives undertaken by LKL put us in a good position to tap the strong growth in the healthcare industry. We anticipate that these agreements will bring considerable value to our shareholders in the long term," added Zulkarnin.
Going forward, LKL intends to expand its strategic partnerships and foster similar arrangements for medical equipment distributorship as part of its commitment to enhance its healthcare portfolio and the healthcare industry in Malaysia.
At the close of today's trading LKL was up 0.5 sen or 3.33% to 15.5 sen with 567,500 shares traded, thus valuing the company at RM60 mil. June 19, 2023