FANS of local social media sensation Ms Puiyi were rejoicing at her return to adult content website – OnlyFans – last week.
For those still in the dark, the 25-year-old created waves when she first posted raunchy photos of herself on the site in 2019, leading her following to swell immensely. Her naked ambition (pun fully intended) was there for all to see as she leveraged on her millions of followers to become a well-known social media influencer and entrepreneur.
She has even appeared on the cover of adult magazine – Penthouse ¬ making her the first Southeast Asian lass to achieve this accomplishment though the Malaysian Book of Records has not yet ratified or recognised her achievement.
Late last year, the model whose real name is Siew Pui Yi announced that she was quitting the OnlyFans site to concentrate on her DJ career.
Last week, fans of her more risqué work rejoiced as the Penang native announced her return to OnlyFans. However, content posted thus far has been mild focusing on her DJing with Ms Puiyi stating that the platform allows her to engage with her fans.
Many of her detractors have voiced their displeasure at this young lass's supposed lack of modesty with her chosen career path.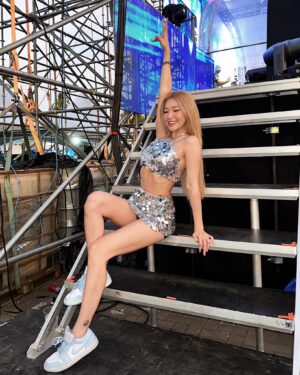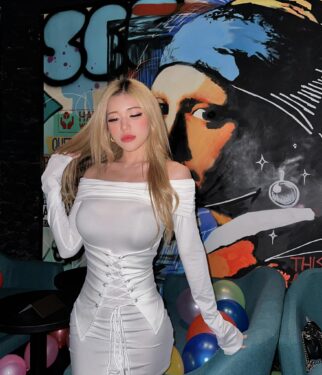 But those who have followed her closely will know that she made the decision to appear on OnlyFans after her computer was hacked and personal photos, including nudes were used to blackmail her. In an attempt to regain control over her own image, she made the bold decision to strip for OnlyFans.
It is a decision that has paid off handsomely. According to her Wikipedia page, Ms Puiyi has over 20.3 million Instagram followers, 1.4 million TikTok followers and over 70,300 YouTube subscribers.
Metrics like that are hard to ignore and perhaps was the prime motivation for her return to OnlyFans. Whatever the motives, Malaysians need to applaud the young lady's resourcefulness.
Instead of being a hapless blackmail victim, she has turned herself into a thriving brand. She has since launched a range of cosmetic and skincare products.
Alongside her DJing, Ms Puiyi also released her first single – Men-Mory – which has generated over a million streams on Spotify and 10 million views on Instagram Reels. She has also appeared in local film productions such as KL Love Story and Pulau.
With a successful resume such as that, one cannot really blame the Business Administration degree holder for wanting to leverage on her millions of followers on the site that gave her first big break. – Sept 27, 2023