A KEY element to reducing the carbon footprint from air transportation lies in unlocking the technology behind sustainable aviation fuel (SAF).
Made primarily through household waste and feedstock from agriculture, SAF which is deemed to be the next major step forward in aviation technology is projected to reduce CO2 emissions by 80% compared to regular petrochemical fuel, hence paving the way for more sustainable transportation.
In June last year, Malaysia Airlines via a partnership with Europe-based company Neste, operated a historic first passenger flight of its Boeing 737-800 using a blend of conventional jet fuel and SAF for a flight from Kuala Lumpur (KL) to Singapore.
While this technology is growing rapidly in Europe and the Western hemisphere, Malaysia is still in its infancy stages.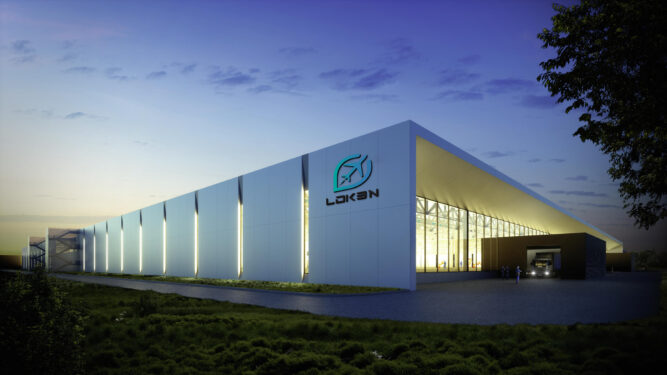 Hence, a group of engineers and entrepreneurs founded KL-based LOKEN with grand ambitions to become the first SAF manufacturer in the country. The company is hard at work towards refining this technology and building the infrastructure necessary to facilitate the transition from fossil-based fuel to renewable SAF.
Asia in general is pretty slow and back in terms of SAF, according to LOKEN's project leader Hemesh Nanda Kumar.
However, in recent years, industry players have started to see the importance of SAF which basically translates to growth within the SAF market.
Although there are not many incentives from the government for SAF manufacturers, there are numerous SAF projects that are being done across Malaysia. Even if Malaysia has yet to have any commercial-scale SAF-producing facilities, LOKEN aims to operate the first SAF plant as early as 2025.
However, the challenges to achieve large-scale SAF production are monumental and at this point in time, it is still not cost-efficient enough to compete with commercial jet fuel for the same amount of volume.
Expect first drop if SAF in 2025
"There are a number of challenges when it comes to manufacturing SAF. Some of these include feedstock availability, scalability of the technology, commercial feasibility, cost of SAF and government policies," revealed Hemesh.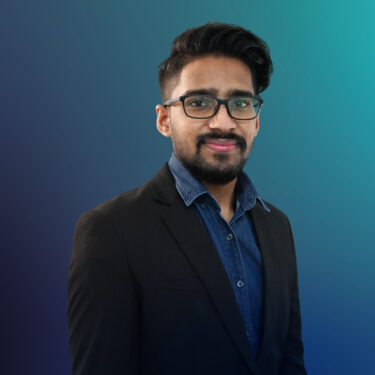 "The main breaking point for the production of SAF is the cost and the availability of the feedstock or raw material. Feedstocks, such as used cooking oil and algal oils, can be expensive and limited in availability, thus increasing our production costs.
"Other feedstocks such as crop residues and municipal solid waste can have lower costs but may require additional processing steps to convert into SAF."
The production cost of SAF varies according to the feedstock, technology, and scale of the SAF plant but is currently estimated to be two to four times the cost of fossil jet fuel depending on the type of feedstock and processing technology used, according to Hemesh.
However, the good news is that many airlines and the aviation industry have established collaborations to expand SAF manufacturing.
Chicago-headquartered United Airlines believes that its cooperation with Blue Blade Energy will enable it to power 50,000 flights starting around 2028. Shell Oil is collaborating with a number of aviation operators to accelerate the creation of additional SAF.
All of these are promising signals that the industry takes sustainability seriously and regards SAF as a vital part of that strategy. For Malaysia, there are various energy security, environmental and economic benefits to investing in SAF.
By developing its own domestic SAF industry, Malaysia can be less reliant on other countries for energy given that it currently has 14 years of oil reserves without exportation, according to Hemesh.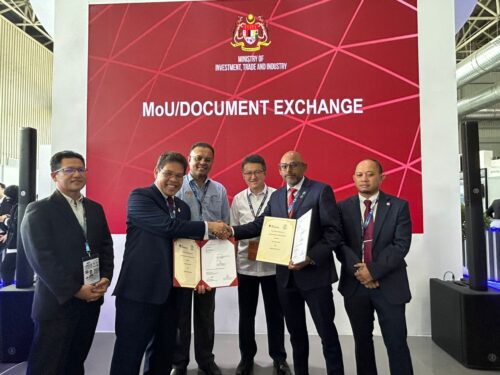 Moreover, in terms of the environment, SAF has the ability to reduce carbon emissions, thus helping Malaysia to achieve net zero vision by 2050.
"As the aviation industry contributes 15% of the overall transport emissions, decarbonising the aviation industry is crucial to achieving this target. And this can be done with the utilisation of SAF," asserted Hemesh.
Lastly, the development of the SAF industry will promote more professional job opportunities for local communities.
As radically changing a large user of fossil fuel energy such as the aviation sector is not quick nor straightforward, LOKEN has recently signed a memorandum of understanding (MOU) with NS Corporation to develop a renewable energy complex in Negri Sembilan within vicinity of the Malaysia Vision Valley 2.0 (MVV 2.0).
The complex will cover a 30-acre plot of heavy industrial land and include multiple bio-refineries as well as one of the largest R&D centres in the Asia Pacific that focuses on developing refinery catalysts, green and advanced technologies, and training new local talent.
The renewable complex will be developed in stages, starting with a SAF refinery. The development of the renewable complex will be managed by Hemesh and Shazriana Suaib, both of whom are graduates of University Technology Petronas (UTP). The company expects to produce its first drop of SAF by 2025. – July 16, 2023