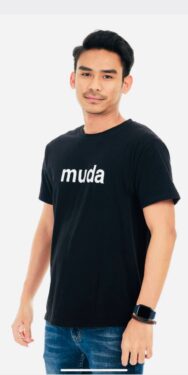 THE Malaysian United Democratic Alliance (MUDA) urged the Kuala Lumpur City Hall (DBKL) to explain why a clothing company was awarded contract to repair the long under-maintenance escalator at the Sri Rampai Light Rail Transit (LRT) station.  
"I was surprised that the contractor that got the job, Bossque Skyline Sdn Bhd, turns out to be a company registered as an enterprise selling clothes and has nothing to do with engineering that allows maintenance of escalators," the party's Federal Territories chairman Taufiq Zarak told FocusM. 
"DBKL must explain on why the repairs has been delayed, too. The workers, students, the vulnerable like the elderly and pregnant women are affected by this."  
The busted escalator at LRT Sri Rampai has been source of contention for the residents there for years now.  
In fact, The Rakyat Post had reported the matter in November last year with many netizens telling the news portal that the escalator has been problematic since 2016.  
Touching on the matter, Taufiq said he visited the place yesterday (June 13) with several passengers complaining to him on the matter.
Long overdue
"It's been problematic for about five years from what I understand. One of the busiest stations in the Wangsa Maju vicinity, the LRT station connects to many places in the city centre.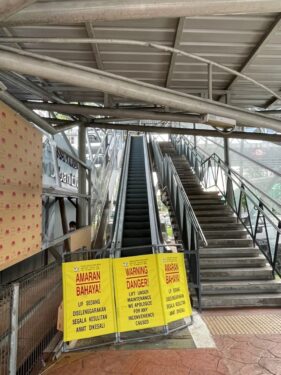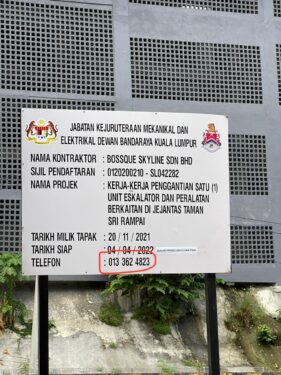 "And this escalator is the bridge to the Sri Rampai LRT and the area to the opposite which was previously a car park and residential area. 
"If you look at the signage put up by the DBKL, the escalator repair work was supposed to be completed on April 4, this year. Now, it's June but the escalator is still under maintenance," Taufiq lamented.  
Whether he contacted Bossque Skyline for clarification, the MUDA leader said the company's phone line was "always engaged".  
"For now, I'm waiting for DBKL to respond to this. It's still puzzling to me why a clothing company was given the contract to repair an escalator," added Taufiq. – June 14, 2022