FORMER Public Accounts Committee (PAC) chairman Wong Kah Woh wants the MACC to carry out an investigation immediately into the legal suit filed by Berjaya group founder Tan Sri Vincent Tan Chee Yioun against the finance ministry and fleet management company Spanco over a multi-million ringgit vehicle fleet concession deal lost by Naza-Berjaya after the consortium had been awarded the rights to it.
This, according to the Taiping MP, is necessary given the issue of the termination of the letter of intent (LOI) offered to the Naza-Berjaya consortium came about after Tan Sri Muhyiddin Yassin took over as the eighth prime minister (PM) in March 2020.
"He (Tan) also claimed that the contract awarded to Spanco was RM700 mil higher," Wong who is also the DAP's political education director pointed out in a media statement.
"TS Vincent Tan's allegation is very serious. What is alleged clearly shows non-compliance in the tender process by the (Perikatan Nasional) government in 2020 led by TS Muhyiddin)."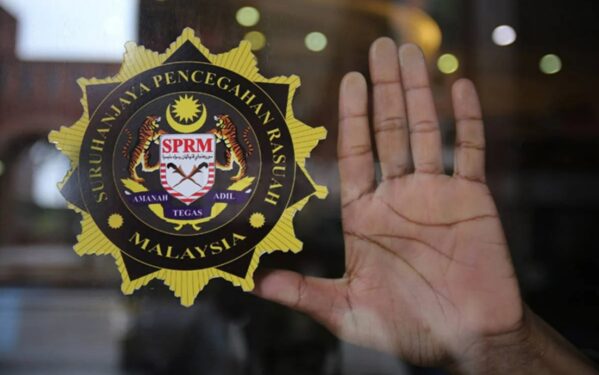 Delving further into the matter, Wong highlighted four important issues that should be probed:
Why is the issued LOI cancelled?
What was the decision of the tender committee at that time?
Why was the result of the tender by the government in 2019 not complied with?
What is the justification by the TS Muhyiddin-led government to give a contract to Spanco which is said to be RM700 mil higher?
According to Tan, the Naza-Berjaya consortium was set to replace Spanco as the fleet management provider but the move never materialised as the government unfairly terminated the agreement with Naza-Berjaya before the actual award was due to be announced.
"As such, the consortium is seeking justice through legal means. We have filed a lawsuit against the (Finance) Ministry on this and we are waiting to go to court this year," the New Straits Times cited Tan as saying at a media conference on the sale of Berjaya group's waste management business to Naza Group for RM700 mil yesterday (July 17).
"You will hear more of this down the road."
Recall that the government had in February 2019 called for proposals for the contract to supply, maintain and manage its fleet of official cars for the next 15 years. Proposals were reportedly received from at least seven companies for the new concession.
Aside from the Naza-Berjaya consortium formed under a 51:49 partnership to bid for the contract, other bidders included Sime Darby, DRB-Hicom, Samling Group, Comos and Go Auto as well as incumbent provider, Spanco.
According to Tan, the Naza-Berjaya consortium had won the bidding with the lowest offer. "We won the contract as the lowest bidder and got the LOI. But then the government changed and TS Muhyiddin became the PM. Three months after that, we got a notice that our LOI had been terminated," he added. – July 18, 2023