THE Malaysian Anti-Corruption Commission (MACC) said today it is investigating the corruption allegations made by Tourism, Arts and Culture Minister Tiong King Sing whose presence at Kuala Lumpur International Airport (KLIA) caused much commotion on the scene and online.
MACC's chief commissioner Tan Sri Azam Baki told a local portal his agency would investigate the matter.
"We will obtain information from all parties and investigate accordingly. Therefore, we urge the public not to sensationalise or speculate on this matter," he said.
On Thursday (June 29), BebasNews reported that a minister had allegedly broken safety protocols by barging past immigration counters to "rescue" a tourist under detention by authorities.
Tiong also added this exposed corruption among officials in KLIA and that the Chinese national was not the first to receive such treatment when arriving in Malaysia.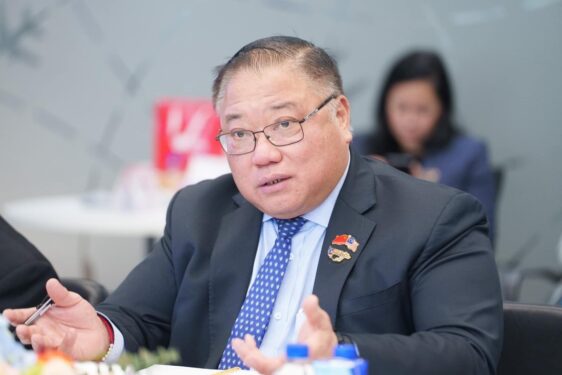 He claimed that some immigration officers would demand bribes of up to RM3,000 from detained tourists to be released and sent back to their home countries.
The incident sparked a lot of comments on social media platforms both among political allies of Tiong and opponents alike.
UMNO Youth chief Dr Muhamad Akmal Saleh made an open call for Prime Minister Datuk Seri Anwar Ibrahim to take action against Tiong who was accused of abusing his position to breach security protocols at KLIA on Thursday.
"If he doesn't know how to be a politician, please don't talk rubbish. If he can be a good politician to help the country, I very much appreciate it," Tiong told the UMNO man to find out what the whole story was before jumping to a conclusion.
The minister also urged MACC to investigate the matter, adding that he would provide the necessary information to the graft buster. – July 1, 2023