THE Malaysian Anti- Corruption Commission (MACC) has initiated seizure against two Bersatu bank accounts after having submitted an order to the banks involved in accordance with Section 50 of the Anti-Money Laundering, Anti-Terrorism Financing and Proceeds of Unlawful Activities Act 2001 (AMLATFPUAA 2001).
For context, the party has written to the graft buster questioning why two of its bank accounts held in CIMB Islamic and AmBank respectively are continuously being frozen despite the 90-day period having expired, and that Bersatu has not being charged with any offence.
In a letter addressed to MACC anti-money laundering division director Datuk Mohamad Zamri Zainul Abidin last Friday (April 14) which was sighted by theedgemarkets.com, Bersatu through its solicitors Messrs Chetan Jethwani has posed the question why its accounts are continuously frozen.
"Previously, these accounts were frozen on Jan 12 and 13 in accordance with Section 44 of the AMLATFPUAA Act 2001 to assist investigations into money suspected of being obtained from illegal proceeds," MACC pointed out in a media statement.
"Consequently, the MACC implemented the seizure on April 11 in relation to the investigation and charges against Bersatu president Tan Sri Muhyiddin Yasin under the MACC Act 2009 and AMLATFPUAA Act 2001."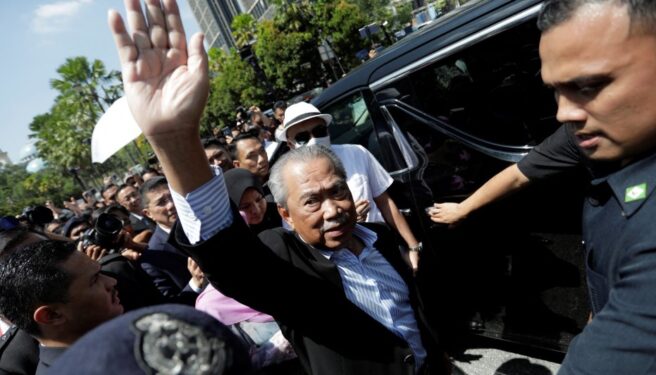 Following its request for the freeze of its bank accounts to be lifted been turned down by the MACC, Bersatu has since filed a judicial review where one of the reliefs sought in the court is a declaration that the freezing order would not lead to a seizure.
On March 10, former prime minister and Bersatu president Tan Sri Muhyiddin Yassin was charged with four counts of abuse of power and two counts of money laundering at the Kuala Lumpur Sessions Court.
Subsequently on March 12, the Perikatan Nasional (PN) chairman was slapped with a seventh criminal charge of money laundering amounting to RM5 mil at the Shah Alam Sessions Court. The Pagoh MP pleaded not guilty and claimed trial for all the seven charges levelled at him.
The party, meanwhile, claimed that Muhyiddin and Bersatu are two separate parties or entities, and to date, the party has not been charged. – April 20, 2023