ALTHOUGH there were no surprises in terms of policy direction from a market perspective, the seven medium-term targets of the Madani Economy unveiled by Prime Minister Datuk Seri Anwar Ibrahim yesterday (July 27) "seem highly ambitious" in the absence of clear policy guidance.
This includes the quest to achieve a top 25 position in the Human Development Index where the current rank is 62 which may be a tall order, according to CGS-CIMB Research chief economist Nazmi Idrus.
Another could be to improve Malaysia's position in the Corruption Perception Index to Top 25 to from 61 in 2022.
"We also take issue over the target to achieve this within 10 years or less beyond the current government's term in office," he outlined in a review of the Madani Economy which is aptly entitled "Madani Economy: Great fanfare but watch for execution".
"We also think the attention-grabbing measures (such as cash handouts) are driven more by the upcoming state elections than the government's medium-term goals".

Meanwhile, Socio-Economic Research Centre (SERC) Malaysia economist Lee Heng Guie stressed the urgent need for public sector and fiscal reforms to rebuild the fiscal buffers.
This could be done through broadening a narrow revenue base (tax revenue at 12% of total GDP), re-prioritisation of non-critical expenditures, reduction of high public debt (more than 60% of GDP) and targeted subsidy rationalisation.
"We need strong fiscal resources and effective administration capacity. Good fiscal governance is needed to plug leakages, strengthen public delivery efficiency with enhanced tracking of fiscal programmes and spending," he opined.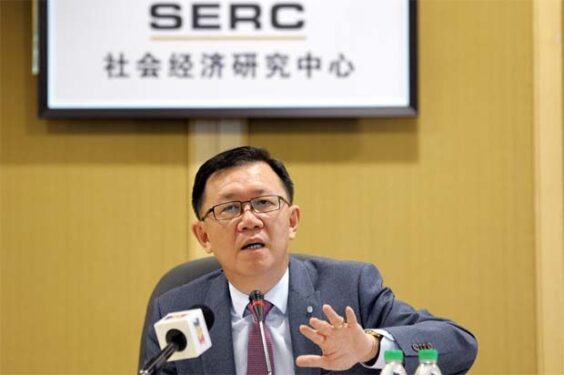 "Political rhetoric, including populist rhetoric must not be deviating from the realism. The Government needs to carefully weigh on the fiscal budget deficit and ballooning debt sustainability when considering the populist measures as fiscally unsustainable measures can undermine investors' confidence on the soundness of managing the country's public finance."
Lee further warned that Malaysia will continue to regress and achieve sub-par economic growth or to continue to lag behind her regional peers if "we continue with 'BAU' (business as usual) and implement half-baked reforms".
"Can the country rise to these challenges and restore its economic vibrancy? Radical changes are needed for transformations to be a competitive nation, and to deliver more just, equitable, sustainable and resilient futures," he cautioned.
For a start, the government must regain the trust of businesses and investors by displaying it seriousness to build a sustainable and resilient economy, fixing the middle-income trap, raising the households' income, re-skilling our manpower for future-proof, providing quality and affordable core services (housing, healthcare, education) as well as ensuring a safer community for all Malaysians regardless of race, religion and region. – July 28, 2023
Main pic credit: Transparency International Malaysia