ACE Market-listed aquaculture-based food producer MAG Holdings Bhd (formerly XingHe Holdings Bhd) has maintained its growth momentum as net profit jumped by 28.1% to RM8.57 mil in its 2Q 6/FY2023 ended Dec 31, 2022 from RM6.69 mil in the corresponding quarter a year ago.
Meanwhile, the group's revenue more than doubled to RM43.26 mil in the quarter under review from RM14.62 mil in 2Q FY6/2022. The higher net profit was mainly derived from higher revenue during the quarter which primarily stemmed from increased sales from its aquaculture business.
"We are excited to continue with our expansion in the aquaculture business that has helped us to maintain our earnings growth since FY6/2021," commented MAG Holdings' executive chairman Ng Min Lin.
"Despite the macroeconomic challenges such as geopolitical tension, global inflationary pressure, logistic and transportation costs as well as the shortages of labour, we have managed to navigate through these challenges by emerging stronger."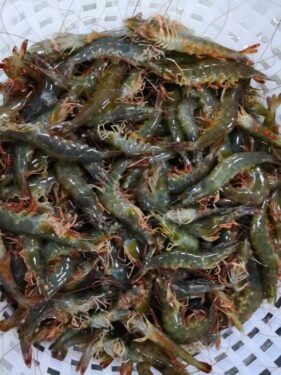 For its 1H FY6/2023, MAG also reported an improved financial performance as its net profit rose by 24.8% year-on-year (yoy) to RM15.59 mil while its revenue more than doubled to RM73.62 mil as compared to RM32.7 million in 1HFY2022.
Going forward, Ng remains excited over MAG's aspiration to be among the top three players in Malaysia's aquaculture industry.
"We continue to focus on prawn aquaculture as our main business driver. In fact, we are consistently looking for opportunities to strengthen our position as a leading prawn aquaculture in the industry," he envisages.
"Recently, we have been expanding our Wakuba Farm in Tawau (Sabah) which will be funded by proceeds from a proposed private placement."
Ng is confident that this expansion will strengthen MAG's position in the aquaculture industry while contributing positively to the group's financial performance moving forward. Towards this end, the group will continue to undertake cost control measures and improve its plant's productivity and efficiency to enhance its profitability.
"With the persistent inflationary pressure globally, cost optimisation initiatives are becoming more important to ensure the sustainability of its business in the long term," stresses Ng.
"Aside from that, the group will also closely monitor other external headwinds such as foreign exchange fluctuation, raw material prices fluctuation and the rising interest rate environment and transportation costs."
At the close of today's trading, MAG was unchanged at 19 sen with 3.8 million shares traded, thus valuing the company at RM302 mil. – March 1, 2023