THE country's gloomy economic outlook can easily be overturned if Datuk Seri Tengku Zafrul Abdul Aziz had demonstrated the same level of enthusiasm in his work as he did highlighting a report that misquoted him, said former premier Tun Dr Mahathir Mohamad.
Dr Mahathir said a Sinar Harian report quoting him as saying that there are investors willing to invest funds in Langkawi has been corrected, as he had actually said RM500 mil and not RM500 bil as Tengku Zafrul had pointed out.
"Even before the publisher corrected the RM500 bil to RM500 mil, Tengku Zafrul had already made a video explaining in detail the highest investment recorded in the country," the former Langkawi MP said in a social media posting.
"If Tengku Zafrul's over-excited nature towards inaccurate reports is also present in him when getting investors to Malaysia, I am confident that the country's dark and gloomy economic situation can be overturned."
Earlier today (July 11), Tengku Zafrul, who is the Investment, Trade and Industry Minister, was reported saying that his ministry will roll out the red carpet from "airport to hotel" to welcome Dr Mahathir's RM500 bil investor, if this turned out to be true.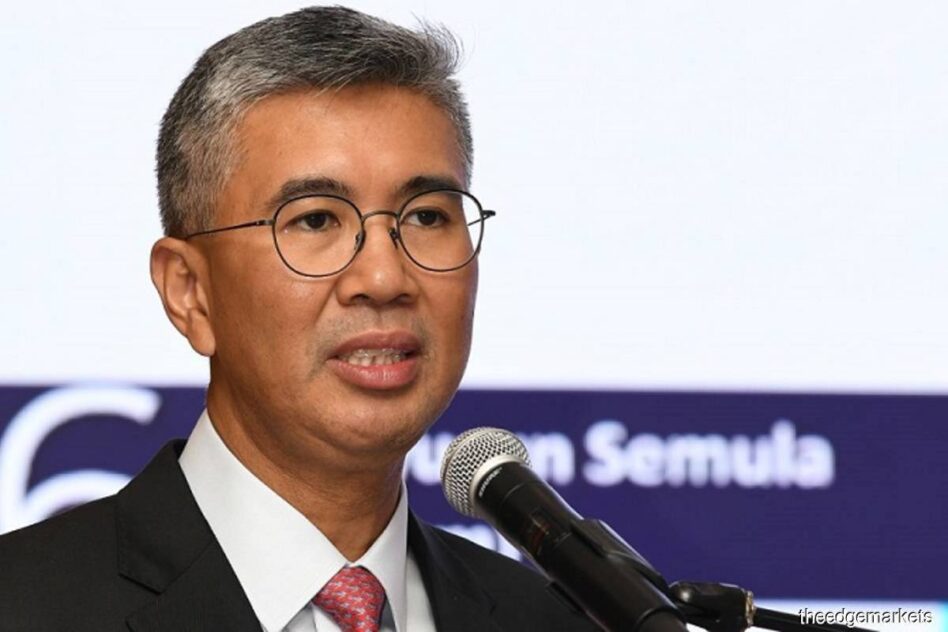 Tengku Zafrul said it would be a remarkable milestone for Malaysia, as previously, the highest investment in the country's history was RM309 bil, and that was from various sources throughout the country in one year.
According to Dr Mahathir, he had met several people who had expressed their interest in investing RM500 mil in Langkawi although he alleged that these investors had ended up heading to Indonesia, Vietnam and the Philippines instead as no minister in Malaysia was willing to meet them.
Meanwhile, Dr Mahathir also requested Tengku Zafrul to detail out the investments that have been entered into and finalised in Malaysia since he was appointed to the portfolio in December.
The 98-year-old politician said he was surprised to see Tengku Zafrul being appointed a minister in the Prime Minister Datuk Seri Anwar Ibrahim-led administration as Anwar was the one who had previously criticised him for taking care of banks instead of the people.
Dr Mahathir alleged that, during his second tenure as prime minister, there were efforts for Tengku Zafrul to be removed from his position as CEO of CIMB Group Holdings Bhd.
"But the government I led would never persecute anyone unless there was proof of wrongdoing," he remarked, adding that Anwar was the one who had criticised Tengku Zafrul when he was finance minister in the Tan Sri Muhyiddin Yassin-led administration.
"Despite that, and although (Tengku Zafrul) lost in the 15th general election on an UMNO ticket, Anwar appointed him as a minister once again," he said.
"Maybe there's something special (about Tengku Zafrul) that we haven't seen yet."
Elsewhere, Malek Redzuan, who is a special officer to Dr Mahathir, said Tengku Zafrul should apologise for what he said.
In a Twitter post, he said Sinar Harian has corrected its error regarding the amount of the investment in Langkawi.
"Greetings, Tengku (Zafrul). Sinar Harian has corrected it to RM500 mil, not bil. When will (you) retract your statement and apologise?" Malek said in the post. – July 11, 2023
Main pic credit: Reuters