TENGKU Datuk Seri Zafrul Abdul Aziz should be made an icon in Selangor to boost voter confidence in the forthcoming state polls on Aug 12, said a Kota Raja UMNO man.
Kota Raja UMNO vice-chief Abdul Raof Mokhtar said the party division had taken into account the grassroots' disappointment that the UMNO Supreme Council member was not fielded as a candidate in the state polls.
"While we comply with the Selangor and central UMNO leadership's decision, the members of Kota Raja UMNO are disappointed with the decision (to not field Tengku Zafrul as a candidate) as we feel he was not given appropriate chance and consideration as a candidate in this state polls," Abdul Raof said in a statement today (July 24).
The division also felt that Tengku Zafrul, as the treasurer to Selangor UMNO and Barisan Nasional (BN), should have been involved or informed of any administrative matters or development in the discussion on candidates.
The UMNO division had previously mentioned they hoped to see Tengku Zafrul contest in one of the state seats under the Kota Raja parliamentary constituency.
Describing him as a "winnable candidate", Abdul Raof said the Investment, Trade and Industry Minister has a lot of experience and integrity and is dedicated to providing service to the people.
"As such, UMNO Kota Raja is of the opinion that Tengku Zafrul should be hailed as an icon to Selangor to inject enthusiasm into youth voters who would be involved in the state election.
Power play within UMNO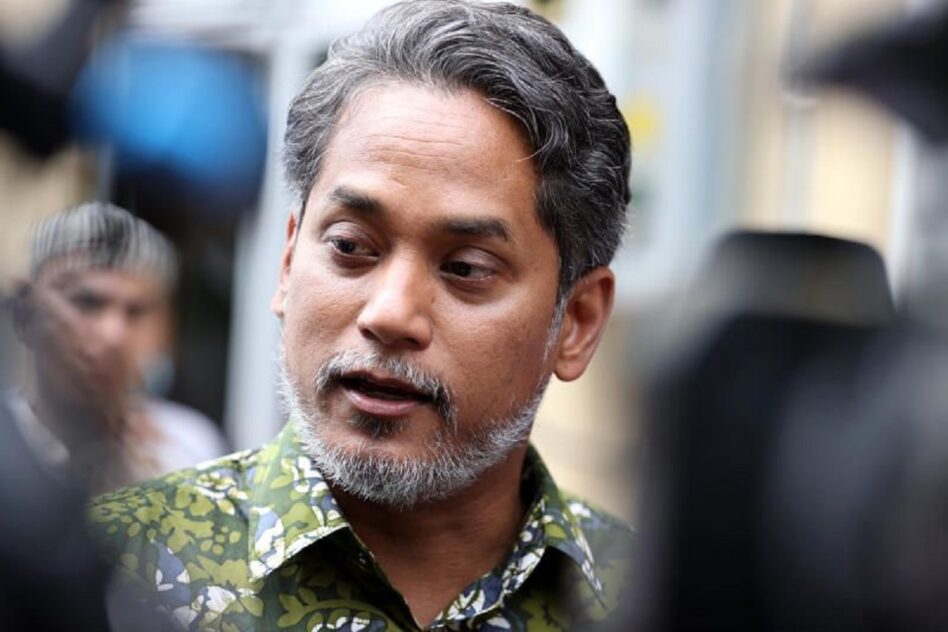 Meanwhile, Khairy Jamaluddin claimed that Tengku Zafrul's absence from the candidate line-up hints at a power play within UMNO.
In the latest episode of the 'Keluar Sekejap' podcast aired on Sunday (July 23), the sacked UMNO leader said he was made to understand that Tengku Zafrul was prevented from contesting in Selangor by certain individuals in Selangor UMNO.
"It came to my knowledge that DAP has vacated its Dusun Tua for Barisan Nasional (BN) with the condition that the state seat was meant to be contested by Tengku Zafrul," he said in the podcast.
"However, based on information that I received, there was a power play happening behind the scene where Tengku Zafrul was not involved (in the seat discussion process) and that he only got to know (that he was not fielded) during the announcement (of BN candidates for the state elections).
"The seat was instead given to Datuk Johan Abd Aziz at the very last minute and this is the power play that is happening within Selangor."
Last Friday (July 21), BN announced its list of candidates that will contest in the six state polls. However, Tengku Zafrul, who is the Kota Raja division chief, was excluded from list.
Following this, Tengku Zafrul said he will instead campaign for the coalition and its counterpart in the government, Pakatan Harapan (PH) candidates.
He also said he will leave the strategies to the party's leadership and will continue to assure that UMNO's presence in Selangor is strong enough without having to depend on PH.
Tengku Zafrul was previously reported to be the next candidate for Selangor menteri besar and was predicted to contest in two possible seats, Sungai Kandis and Dusun Tua.
However, on July 18 Prime Minister Datuk Seri Anwar Ibrahim announced that Datuk Seri Amirudin Shari will be retained as menteri besar if the unity government in Selangor stays in power after next month's polls.
Anwar, who is also the PKR president, said the decision to retain the Sungai Tua incumbent as menteri besar stemmed from Amirudin's performance in governing the state, which has resulted in Selangor being in the top position in the country's economic growth. – July 24, 2023