IN July 2018, Tourism, Arts and Culture Minister Datuk Mohamaddin Ketapi said the target of 33.1 million tourist arrivals for the year would be maintained, higher than the 2017 target of 31.8 million.  
The targets were missed by a mile, as arrivals were only 25.95 million in 2017, 25.83 million in 2018 and 26.1 million in 2019. From 2010 to 2019, tourist arrivals have plateaued, averaging 25.8 million per year. 
In late January 2020, Mohamaddin said the target of 30 million tourist arrivals for the year was still achievable because there were other tourists from places not hit by the coronavirus that Malaysia could tap into. 
However, nobody was at fault this time as no one could have known that COVID-19 would wreak havoc globally for more than two years with international travel being the worst hit. Both 2020 and 2021 ended up being the worst annus horribilis other than the devastating two world wars. 
In 2020, world tourism decreased by 74%, and tourism in Malaysia plunged by 83% as our country was above the global average in attracting foreign tourists and therefore was harder hit. We ended that year with 4.3 million foreign tourists, with 97.7% arriving in the first quarter.  
In September 2020, I wrote "Foreign tourist arrival figures are grim" and predicted that tourist arrivals for the year would be around 4.3 million which later turned out to be correct.  
 On Jan 9, 2021, I wrote "2020 was bad for tourism, 2021 could be worse" and estimated that tourist arrivals for 2020 would be 4,332,731. At the end of February, figures released by Tourism Malaysia gave the number as 4,332,722.  
In February 2021, I wrote "A long slow recovery for tourism businesses" and projected that tourist arrivals would only be 132,356 for the year. Again, my forecast was accurate as by the end of 2021, only 134,728 foreign tourists entered our country.   
In December 2022, I wrote "Tourist arrivals likely to reach 10 million". The initial target was two million for the year but was revised to 4.5 million in June. In March 2023, Tourism Malaysia posted tourist arrival figures for the whole of 2022 and the total for the year was 10,070,964.  
In March 2023, I wrote "Most likely more than 18 million tourist arrivals this year" and projected that tourist arrivals would reach 24 million in 2024, 30 million in 2025, 36 million in 2026, and 42 million in 2027. 
Many may dismiss my predictions for the next four years as nothing more than a pipe dream but then again, I have been uncannily accurate for the four years from 2020 to 2023. 
In June this year, Deputy Tourism, Arts and Culture Minister Khairul Firdaus Akhbar Khan said the ministry is confident of achieving the target of 16.1 million tourist arrivals this year, which is expected to generate more than RM49 bil in tourism revenue. 
In August, Tourism Malaysia director-general Datuk Dr Ammar Abdul Ghapar said if nothing goes wrong, we can get 18 million tourists this year, which is more than the initial target of 16.1 million. 
Tourist arrival figures posted on Tourism Malaysia's website are until May this year but total arrivals had crossed the 9 million mark by the end of June, and 12.7 million foreign tourists had visited Malaysia as of the third week of August. We are well on our way to surpass 18 million in 2023.  
Will history repeat itself?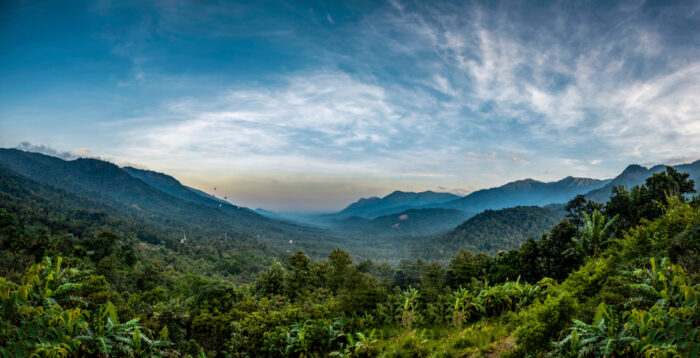 After the Malaysia Tourism Transformation Plan (MTTP) was first announced in 2011 with the target of attracting 36 million foreign tourists and earning RM168 bil in tourism receipts annually by 2020, many people jumped on the tourism bandwagon. 
They included those that equated tourism with only tour packages, including thousands of entrepreneurs who have successfully applied for licences from the Tourism, Arts and Culture Ministry to operate travel and tour businesses. 
Today, only 3,653 companies remain with most of them eager to offer outbound tours. The highly reputable ones have successfully carved niche markets for travel to many popular destinations, including Saudi Arabia, which attracted over 300,000 Malaysian pilgrims in 2019. 
The main responsibilities of outbound tour operators are to arrange for return flights, transport, accommodation and other services for customers upon arrival at various destinations and to market their products such as ready-made tour packages that include an itinerary and tour price.  
The main tasks of inbound tour operators are to receive bookings from overseas outbound tour operators, handle inquiries and reservations made directly by foreign customers, and upon the arrival of inbound tourists, provide them transfers, tours and other services as prearranged.  
Although it may be less risky for inbound tour companies not to operate their own tour vehicles, their profits would also be lower, relying only on the margins as intermediaries. Many choose to operate a few tour vans which are more affordable and better utilised than costly tour buses. 
But eventually, the days of offering intermediary services would be over. The first sign was noticeable as far back as the Visit Malaysia Years in 1990 and 1994 when the percentage of tour groups started to decrease in tandem with the increase of free independent travellers (FITs). 
This was most evident in 2008 when airlines stopped paying commissions to travel agencies, which amounted to 5% for domestic flights and 9% for international flights. It was a slap in the face, as airlines used to rely heavily on travel agencies in the pre-internet era.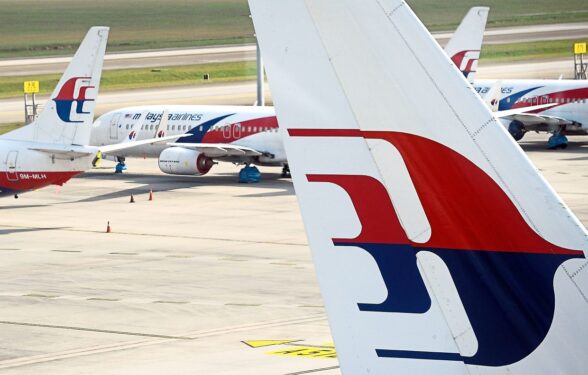 With bookings made easy and accessible to the public, an overwhelming number of passengers would rather book directly with airlines than pay service fees to travel agencies. Similarly, guests prefer to make reservations directly with hotels or through giant online travel agents. 
Apart from operating tour buses and vans, companies with inbound licences that provide actual services and not just act as intermediaries may also offer car rental services for customers to hire and drive a vehicle for leisure or business including long-term rentals for corporate clients.  
In 2019, shopping, accommodation and transport contributed 76.1% of inbound tourism expenditure; shopping, food and beverage, and automotive fuel took up 74.7% of domestic tourism expenditure. They remained the top contributors to tourism receipts in 2022.   
I may have predicted very high tourist arrivals in the coming years, but the crux is tourism expenditures, which can vary greatly according to the average length of stay. In 2019, foreign tourists stayed for an average of 6.2 nights, but that number has dropped to only 3.9 nights this year. 
Also, figures for tourist arrivals do not include excursionist arrivals, with the latter entering Malaysia and not spending overnight in our country. In 2019, we received 26.1 million tourist arrivals and 8.9 million excursionist arrivals, making a total of 35 million foreign visitor arrivals for the year.  
Hence, entrepreneurs must be clear on tourism terms and understand the fundamentals to tap their full business potential. If they want to be just another industry player by offering more of the same, then they are not prepared for future shocks and will soon become redundant. – Sept 20, 2023 
YS Chan is an ASEAN Tourism Master Trainer, master trainer for Mesra Malaysia and Travel & Tours Enhancement Course. He is also a tourism and transport industry consultant and writer. 
The views expressed are solely of the author and do not necessarily reflect those of Focus Malaysia.