OUR beloved Malaysia with its crystal-blue sandy beaches and scenic nature has been listed as a Top 10 honeymoon destination for newlyweds. 
Malaysia comes in sixth place as revealed by luxury travel company Kuoni as an ideal gateway for love birds in celebrating their love. 
The top honeymoon destination is the Maldives followed by Italy in second place, Bali, Indonesia in the third spot, Greece (fourth), Antigua and Barbuda (fifth), Malaysia (sixth), followed by Mexico (seventh), the UK (eighth) while Dubai and Costa Rica both occupied the ninth and 10th ranking respectively. 
We Malaysians have a reason to celebrate and all the more treasure what our country has to offer to the rest of the world.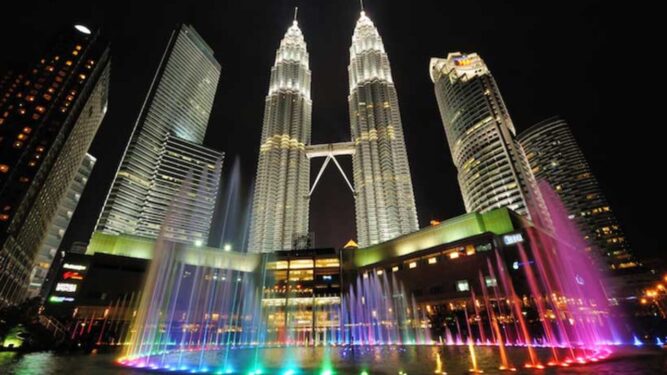 The nation is blessed with being a strategic travel destination as it is placed in between Thailand, Singapore and Indonesia, making it an ideal pit stop country to explore while they travel to neighbouring countries.
Malaysia is also relatively free from major catastrophes such as earthquakes, tsunamis and hurricanes which makes it an ultimate terminus for holiday goers and honeymooners alike. Its safe political climate is also another reason why many travellers choose Malaysia whilst the popularity of the Malaysia My Second Home programme has also endeared many Westerners to call our beloved home. 
The COVID-19 pandemic did not deter travellers from all over the country, rich in heritage, filled with an abundance of food, and ever-present with a touch of contemporary modernity. Malaysia is cosmopolitan enough to be anyone's favourite destination of all time. 
Malaysia had surpassed the targeted two million international tourists' arrival since the reopening of the borders on April 1, with that caretaker Tourism, Arts and Culture Minister Datuk Seri Nancy Shukri in a New Straits Times (NST) report said the ministry had revised its target from two million to welcome 4.5 million international tourist arrivals based on the positive feedback with RM11.1 bil in tourism receipts this year. 
By encouraging foreign arrivals, whether it be from regional or international travellers, the country can be hopeful of boosting its tourism sector in the hopes of continuous tourists' arrival to the country. – Oct 21, 2022
Main photo credit: Planet Ware