MALAYSIA fell three rungs to 56th out of 165 countries in the Economic Freedom of the World: 2023 Annual Report by the Centre for Market Education (CME) in conjunction with Canada's Fraser Institute.
The 2023 report is based on data from 2021, the last year with available comparable statistics across jurisdictions.
The year before – in 2020 – Malaysia was ranked 53rd. The 2021 score thus represented a deterioration in Malaysia's ranking with the overall Economic Freedom rating for Malaysia dropping from 7.28 in 2020 to 7.19 in 2021.
Shifts in Malaysia's ranking come amidst larger changes in the methodology utilised in compiling this index. These adjustments alongside data updates saw a downgrade in Malaysia's 2020 ranking from 49th (7.23) to 53rd.
Malaysia recorded a deterioration in almost all the components of the score measuring economic freedom. Below are the details for each component (from 1 to 10 where a higher value indicates a higher level of economic freedom):
Size of government: Changed to 7.27 from 7.12 in the last year's report
Legal system and property rights: Changed to 5.70 from 5.81
Access to sound money: Changed to 8.16 from 8.34
Freedom to trade internationally: Changed to 7.26 from 7.40
Regulation of credit, labour and business: Changed to 7.54 from 7.70
"Similar to Malaysia's overall downgrade in this year's report, these figures indicate a deterioration in Malaysia's overall economic freedom," CME's CEO Dr Carmelo Ferlito pointed out.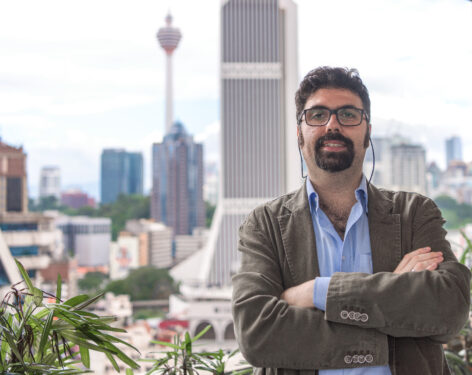 "While there was an improvement in the size of government, we observed a deterioration in the legal system, access to sound money, freedom to trade and regulations."
Ferlito further noted that Malaysia's decline in this year's report should serve as a warning to policymakers on the deterioration of economic freedom in this country.
"Thankfully, the Ekonomi Madani framework recently laid out by this government signals in part a commitment towards institutional reforms and pro-market policies," he reckoned.
"In particular, the framework's commitment towards promoting free trade (including more bilateral and multi-lateral agreements), improving ease of doing business and re-building fiscal discipline should help improve Malaysia's showing in future reports."
Added Ferlito: "Hopefully, the government will build its future policies more on the Madani framework than on the statist approach shown with the revision of the 12th Malaysia plan (12MP)".
As Malaysia languished on the middle table, its southern neighbour Singapore and Hong Kong once again topped the index at the first and second position respectively with Hong Kong slipping from the top position for the first time in the history of the index.
Switzerland, New Zealand, the US, Ireland, Denmark, Australia, the UK and Canada would round up the remaining top 10 positions. – Sept 19, 2023