UNIVERSAL Robots (UR) – a global leader in the rapidly growing market of collaborative robots (cobots) – has urged Malaysian industries to accelerate automation and use of collaborative robots (cobots) to help solve labour shortages, boost productivity and improve product quality.
Malaysia's National Robotics Roadmap (NRR) 2021-2030 aims to push the country's robot density to 195 robots for every 10,000 workers by 2030. NRR is expected to boost productivity, reduce the country's reliance on foreign labour, and reduce currency outflows.
A recent industry survey by Federation of Malaysia Manufacturers (FMM) indicated labour shortage is estimated to cost local manufacturing industry RM50 bil in the first eight months of 2022 due to inability to ramp up production to fulfil global supply and increase export trade volumes.
Rising cost of labour and labour shortage is also expected to persist in 2H 2022.
Massive labour shortages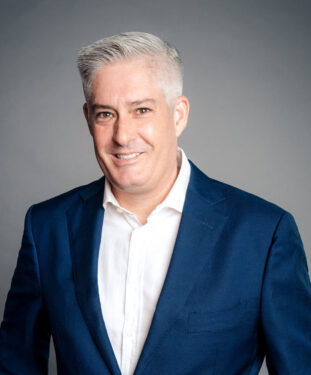 The COVID-19 pandemic has presented a set of challenges for the manufacturing industry. The closure of borders, shutdowns of factories, and restrictions on movements had stifled manufacturing operations within the Asia Pacific (APAC) region.
Besides facing the unappealing prospect of shuttering facilities, manufacturers were also facing massive manpower crunch. These challenges are prompting manufacturers to embrace automation and robots to ensure business continuity during such uncertain times.
According to research firm Fortune Business Insight, the global industrial robots market is projected to grow from US$16.78 bil in 2022 to US$35.68 bil by 2029 at a compound annual growth rate (CAGR) of 11.4% in the forecast period. As it is, Asia remains the world's largest industrial robot market.
Industrial robots are in high demand for industries such as electronics, automotive, packaging and pharmaceuticals while increased public awareness of industrial accidents and employee safety are contributing to its market growth. Smaller, more affordable, and versatile robots are helping to remove many of the barriers previously preventing companies from investing in robots.
Case study
Singapore-based third-generation manufacturer with 70 years of experience, Seng Heng Engineering, is a single-source solution provider of fasteners, turnkey machining, and corrosion-resistant coating products.
During the pandemic, the company faced unprecedented disruptions to their workforce. This prompted them to consider automating some functions to ease the production bottlenecks caused by labour shortages and uncertainties.
Traditionally, the loading and unloading of fasteners into the computer numerical control (CNC) machines were conducted manually. The deployment of cobots relieve human employees from the repetitive processes that may take up to five minutes before the completion of each fastener.
At the end of the day, Seng Heng Engineering experienced a 50% increase in productivity and efficiency on its production line within three months.
"Collaborative robots have the power to transform a business's capabilities, productivity and overheads," commented UR regional president (APAC) James Mckew.
"More affordable, versatile and compact than traditional industrial robots, cobots allow industries across Malaysia to leverage the power of automation and push their productivity to the next level," he added. – Oct 13, 2022