THE Malaysian Vape Chamber of Commerce (MVCC) has unveiled new preliminary industry data for the vape industry by confirming that industry has fast grown to become a valuable economic contributor to the country.
The latest 2022 data is an update to the MVCC's inaugural report conducted back in 2019 which valued the industry at RM2.27 bil found that the industry has since grown its retail value by 9.6% to RM2.49 bil.
However, compared to 2019, the number of vape specialty stores saw a decline to 2,250 from 3,000 due to the COVID-19 pandemic which forced many vape outlets to fold.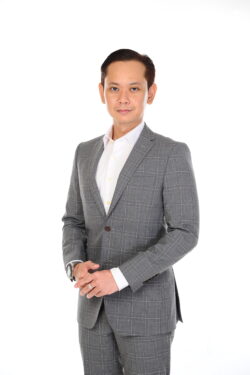 At the same time, the findings also indicate that the industry has expanded its sales channels with vape products now being made available in general stores. There are some 7,500 general retail stores that have also started trading vape products.
Based on MVCC's latest estimation, the number of manufacturers stands at 200 while the number of importers has increased to 100. In this regard, MVCC estimated that the vape industry now provides direct and indirect employment to 31,500 Malaysians.
"These findings are clear indication of the strong potential and resilience of the industry despite the pandemic adverse effects," commented MVCC'S secretary-general Ridhwan Rosli.
"Beyond creating more employment opportunities for many Malaysians, the vape industry has also evolved to strengthen its SMEs (small medium enterprise) ecosystem as well as attracting more investments."
On the same note, MVCC also expects the vape industry to contribute significant revenue for the country with economic analysts estimating that the Government could collect up to RM1 bil in tax revenue from the industry once regulations kicks, thus "sending confidence to investors to pour more domestic and foreign investments".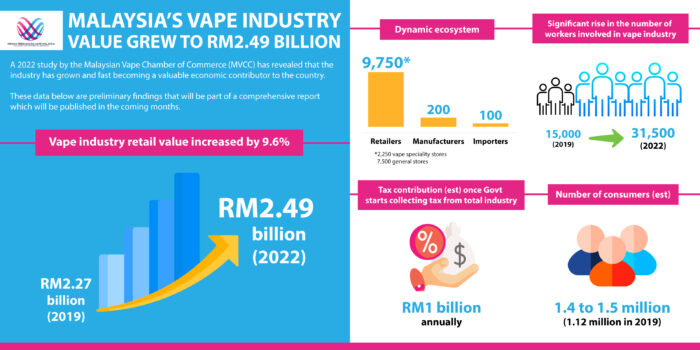 "We also estimate that the number of vape consumers in Malaysia have increased to between 1.4 and 1.5 million users as preliminary data show that sales volume of vape products in the market has increased," projected Ridhwan.
"This further adds to the urgency of regulations to ensure Malaysian vape consumers have access to products that are regulated with quality and safety standards." – Feb 20, 2023
Main pic credit: YOY.MY