FOR more than 20 years now, the country has aspired to become an international education hub with every effort taken to ensure that people on the ground are truly serious about tapping the various education sectors in the country.
When the case of 25 applicants for Malaysia's independent Chinese Private Secondary Schools (SMPC) was first brought up by the United Chinese School Committees' Association of Malaysia (Dong Zong) chairman Tan Tai Kim to the Education Ministry, its deputy minister Lim Hui Ying immediately clarified that the applicants were never issued letters of rejection by the ministry.
To further dispel the misinformation, Bernama reported that the headline in one of the news portals which claimed that applications from mainland Chinese students had been frozen last year is inaccurate.
Instead, the statement claimed that "a thorough assessment must be conducted because it involves the SMPC operational policy which is currently being reviewed. A letter of support will be issued to the Immigration department once approval is given".
Meanwhile, Home Minister Datuk Seri Saifuddin Nasution Ismail's political secretary Johari Kassim further clarified that once the applications are received together with the letter of support from the Education Ministry, the Immigration Department will be able to issue the student passes.
"The students will have to also comply and go through all the other processes required from the Education Ministry and Immigration Department," he told FocusM.
According to Dong Zong's Tan, most of these students are children of either expatriates currently working in Malaysia or participants of `Malaysia My Second Home' who find it conducive to send their children to these independent schools where the medium of instruction is in their own mother tongue.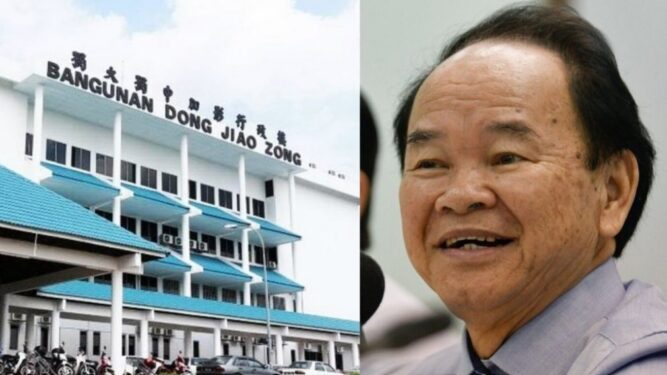 The parents also have confidence that the certificates issued by the Unified Examination Certificate (UEC) is accepted by more than 800 top universities in the world.
These include Harvard University, Oxford University, University of Cambridge, University of Toronto, Monash University, and Melbourne University, National University of Singapore and University of Tokyo.
What is interesting to most of these children's parents is that even Peking University in their home country accepts UEC for their entry requirements.
Because all the subjects are taught in Mandarin, Tan added that this would eventually make it easier for the students to re-adjust back to their country of origin.
Of a total of 728 foreign students from ten different countries currently enrolled with these schools, according to him, nearly half of them are from China.
International education hub
Malaysia has to date over 170,000 international students who are currently studying in various institutions of higher learning in Malaysia as of last year.
They come from 162 different countries but are mostly students from Asia who find the culture, adaptability, value of the ringgit and cost of living lower than travelling to the West for a basic degree. There are also students from Europe, Africa and the Middle East.
A number of international schools offering international curriculum have also been set up around the country to develop the potential of this market sector around the country.

These private schools cater to a certain niche group, especially the expatriate community and those who are seeking to participate in 'Malaysia My Second Home' programme. Children of the elites are also enrolled in some of the more established private schools.
Malaysia must bear in mind that for every international student recruited to study in Malaysia, each of them contributes an average of RM200,000 to RM300,000 to the country's economy.
On returning to their home country, many will also maintain good relations with their Malaysian counterparts. This is why the SMPCs do not wish to be left out in this largely untapped market for secondary education.
The goose that lays the golden eggs should not be sacrificed on the political altar. Malaysian mindset must be liberated from the vindictive naysayers who tend to see vernacular schools as obstacles to national unity to the extent that that they are determined to stymie Chinese education at every turn, including withholding UEC recognition. – Sept 19, 2023