A TAIWANESE man claiming to be the boyfriend of a Malaysian exchange student who was found dead in her apartment in Taipei recently has confessed to her murder.
On Thursday (Oct 13), the Malaysian, identified only as Tsai, was found dead with signs of strangling in her Dadong Road apartment in Taipei City's Shilin district. She was 24.
According to news reports, the victim, who hailed from Serdang, Selangor, traveled to Taiwan to study communications at the Overseas Youth Vocational Training School.
Initial police investigations found that Tsai recently suspended her tertiary studies at Ming Chuan University, where she was studying advertising and strategic marketing. She was in her fifth year.
She ended up working as a model, amassing over 1,000 followers on Instagram. She would also live stream on 17LIVE for extra money, Taiwan News reported.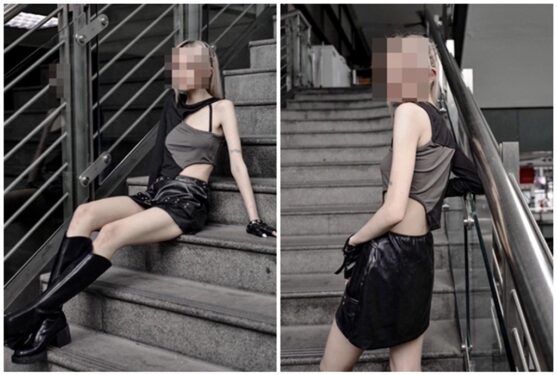 Five or six days prior to her suspected murder, a 30-year-old Taiwanese man met Tsai on Instagram.
Surveillance camera footage captured him entering Tsai's apartment on Wednesday (Oct 12) and leaving approximately 24 hours later.
On Thursday, the man, identified by his last name Chen, reportedly called his parents to say he was contemplating suicide. The police were notified and Chen responded to the officer who was dispatched to his location but did not open the door.
His parents asked for additional police assistance in the evening. This time, Chen did not respond to the police knocking on his door, and an ambulance was called. 
"I strangled a woman"
At 5pm, Taipei City police got word from the New Taipei police that Chen overdosed on over-the-counter medication and confessed to first responders that he had strangled a woman on Dadong Road, before passing out.
After Taipei City police got Tsai's landlord to open the door, they found Tsai's body, with visible strangulation marks on her neck.
The police will question Chen further after he regains full consciousness. Investigations are still ongoing.
Meanwhile, Tsai's family has flown to Taiwan to arrange for her funeral, Sin Chew Daily reported.
The Chinese daily quoted Taipei Economic and Cultural Office press and media division director Benjamin Hong Zheng-bin as saying the family completed all the necessary procedures to travel to Taiwan immediately after being notified about her death.
Arrangements have also been made to assist the victim's family upon their arrival in Taipei, he added.
If you are feeling depressed or suicidal, or know someone who is, please call Talian Kasih's hotline (15999) or Befrienders Malaysia (03-7627 2929). – Oct 15, 2022